Ukrainian special forces can provide substantial assistance to NATO forces in the event of a war with Russia, said a military expert, first-rank captain Konstantin Sivkov. Reports about it
RIA News
.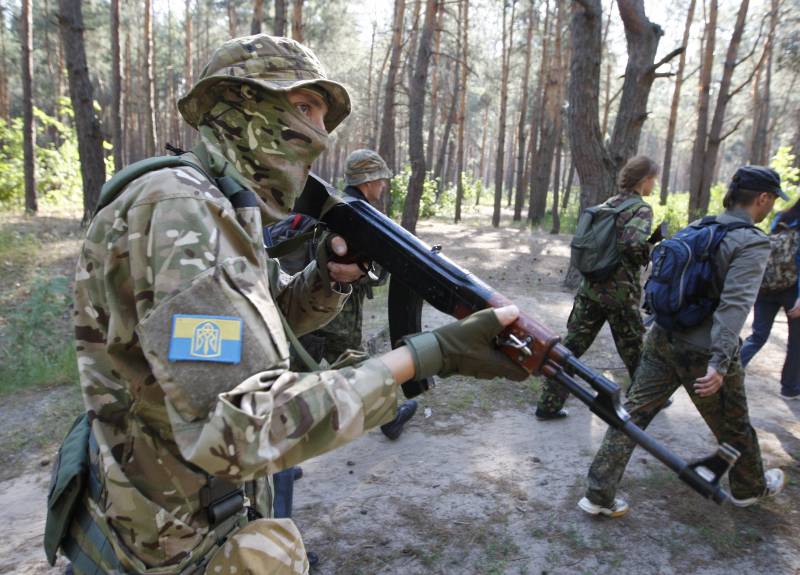 "In the event of a conflict, the alliance's forces will focus on the seizure of Russia's nuclear facilities to eliminate its advantage in strategic armaments," writes Sivkov in the material for Military Industrial Courier.
In this case, NATO will rely on special forces.
"Special Forces soldiers can be transferred to the Russian Federation either under the guise of civilian passengers or by military aircraft, either by land or from the sea. Agent influence, which will help in solving combat missions, is already waiting. After the initial neutralization of the nuclear potential, the alliance to consolidate the success can be introduced by the rapid reaction force, which will establish reliable control over our country's strategic arsenal, "the article says.
According to the expert, this is precisely what explains the "build-up of special operations forces and rapid deployment units in the border areas with Russia."
He also notes the special role of the Ukrainian military, which they can play in a possible conflict.
In these conditions, the fighters of the Ukrainian special forces are especially valuable for NATO. Ethnoculturally related to the Russian population, speaking the same language with them, they will be indispensable for conducting special actions with preliminary secretive deployment,
emphasizes Sivkov.
Earlier, Sergei Lavrov, speaking at a conference on disarmament in Geneva, said that Washington was preparing Europe for the use of nuclear
weapons
against Russia. The Foreign Minister noted that the preservation of American non-strategic nuclear weapons in Europe, as well as the practice of "joint nuclear missions" impede the disarmament process.