The Constitutional Court of Ukraine (CC) declared unconstitutional the law on the fundamentals of the state language policy, giving the Russian language regional status, reports
RIA News
.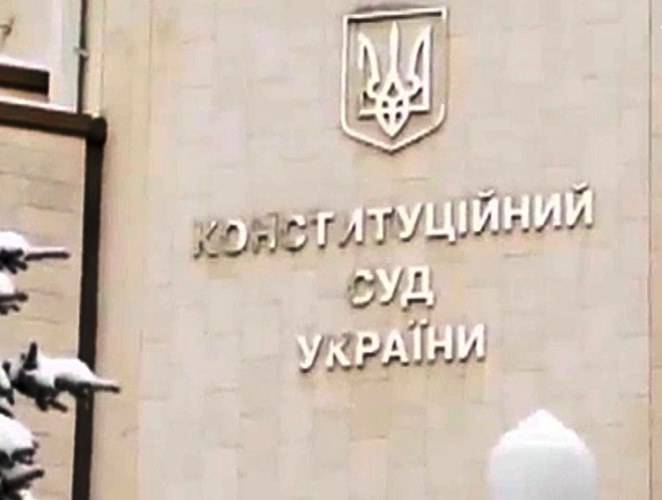 This decision means that the law is no longer valid.
In 2012, Ukraine adopted a law on the fundamentals of the state language policy, which provided for the possibility of official use of the Russian language as a regional one in 13 from 27 areas. After the coup in 2014, the Verkhovna Rada recognized the 2012 law of the year invalidated, but this decision provoked unrest in the south-eastern regions of the country, and at that time the acting president. President Turchinov refused to sign this decision of Parliament.
Later, the President of Ukraine Poroshenko said that the Ukrainian language should remain the only state language in the country, since "it is a consolidating factor for the society." And this is despite the fact that almost three-quarters of the residents consider Russian their native language.
The decision of the COP - frankly political. The argument of unconstitutionality is untenable. It should be clear to everyone that today the Constitutional Court of Ukraine, playing up to the current government and the "war party", has committed a serious political, not a legal act. It was made clear to the whole world that Ukraine does not want reconciliation, wants to sow discord between the west and east of the country,
Co-author of the law on 2012, Verkhovna Rada Deputy Sergei Kivalov told the agency.
Director of the Ukrainian Institute for Policy Analysis and Management, Ruslan Bortnik, in turn, believes that the repeal of the "language" law "is of a purely political nature." According to him, "before the beginning of the election campaign, the Ukrainian authorities are trying to get political points from the right-wing radical electorate."
Obviously, this is a politically motivated decision. The authorities are deploying an election campaign. It's like fighting for the electorate,
said Bortnik.
However, he believes that now the Ukrainian authorities can adopt a new law on the state language.
There are already a number of such bills in parliament ... However, any restriction may lead to political aggravation within the society,
he noted.