The title of the collapse of the Russian NATO through the elections in Canada may seem the fruit of mental activity of a madman. However, the NATO expert is sure: the Kremlin will launch the collapse of the alliance through the Canadian elections.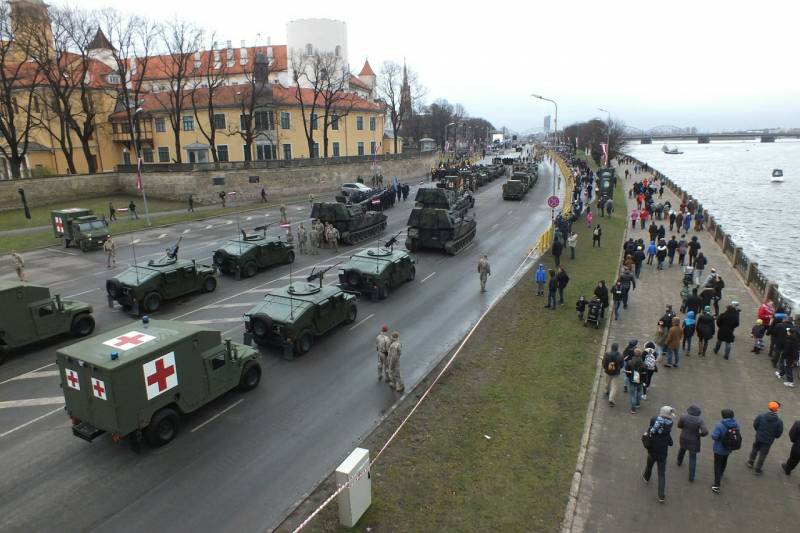 The expert warned: Canada should be ready for Moscow's attempts to intervene in the federal election of 2019 of the year. Janis Sarts, who holds the high position of the head of the NATO Center for Strategic Communications, is convinced that the Kremlin will try to destabilize the situation in Canada, thus breaking the allied ranks of the alliance.
According to Mr. Sartes, who previously spoke in the US Senate and testified about "Russian interference" in the US 2016 elections of the year, the Kremlin can take similar steps in Canada to destabilize Canada, and this destabilization, in turn, will "undermine the cohesion" of the NATO alliance , writes "The Toronto Star". As Sarts stressed in an interview, Russia tried to interfere in the electoral processes in a number of Western states, and Canada fits into the list of likely Moscow targets. The expert notes that by bringing confusion into the internal political situation, President Putin will demonstrate the strength to his own voters. He will show them that "other countries are afraid of Russia," the Canadian material site leads
"InoTV"
.
However, the Canadian government "has taken measures" to protect the upcoming elections. The Minister for Democratic Institutions, Karina Gold, was instructed to develop a system to protect the electoral system from foreign interference.
In addition, the government continues to monitor foreign threats, including those that may affect the elections. Ministers work tirelessly to ensure that free Canadians can continue to trust the country's democratic institutions.
From such a state strategy it becomes obvious that relations between Canada and Russia are by no means the best. In addition, we must not forget that today it is the Canadian armed forces that command the NATO combat group stationed in the Baltic States as part of the strategy of "containing Russia" in Eastern Europe.
Fortunately, there is a plus in relations between the two states: both countries consider the Arctic a territory of possible cooperation. This suggests that in the future, the two states are not so bad. Cold war can be replaced and warming. The arctic ...
Observed and commented on Oleg Chuvakin
- especially for topwar.ru