Ramush Haradinai, the Prime Minister of the Kosovo Territory illegally alienated from Serbia, gave an interview
"BBC"
in which he stated the nature of relations with Belgrade.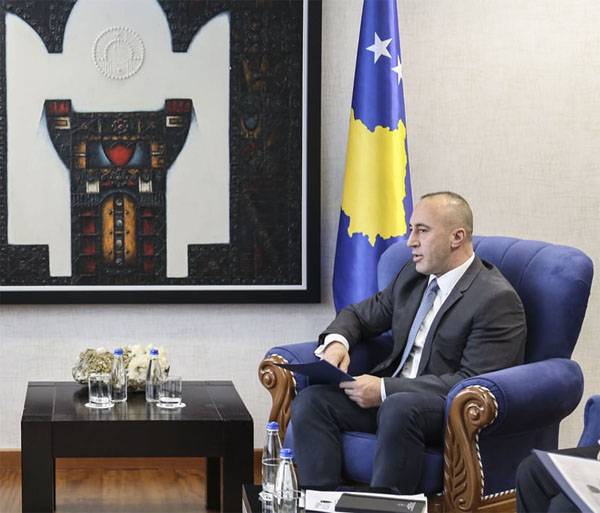 The man, who was previously one of the field commanders of the gangs of the so-called Kosovo Liberation Army, and whom Serbia is looking for on charges of terrorist crimes, said that Pristina's relationship with Belgrade can be only one. According to Haradinaj, he will personally demand recognition of Kosovo's "independence" from the Serbian authorities. Kosovo's "independence" is an interesting thing, given that one of the largest US military bases in Europe is located on the territory of this pseudo-state.
Haradinai said that Pristina is interested in the negotiation process with Belgrade. At the same time, the Kosovo "prime minister" stated that the issue of territorial exchange could not be raised during the negotiations, since any question of such an exchange in the Balkans "always led to bloodshed".
For reference: Haradinaj was detained three times in Europe on charges of committing war crimes. Twice he was acquitted by the Hague Tribunal and once he was released by a court decision after his arrest in France. Every time the directive on the need to let go Haradinaj came from the United States, which once again indicates that the US intelligence services openly support the terrorists in their own interests.