Gazprom confirms that the Stockholm arbitration has obliged it to pay 2,56 billion dollars in penalties to the Ukrainian Naftogaz. We are talking about partial satisfaction of the Ukrainian requirements for a claim for the transit of Russian gas to Europe. The total amount of the claim was approximately $ 4,7 billion - the amount that the Stockholm Arbitration accepted for consideration from the Kiev-issued 17-billion.
RIA News
cites the message of "Gazprom":
Of the claims filed by Naftogaz in the amount of 17 billions of dollars, the arbitrators satisfied the claims in the amount of 4,673 billions of dollars in connection with the supply of gas for its transit to European consumers in a smaller volume than was stipulated by the contract. Taking into account the amount previously awarded to Gazprom, under the supply contract, the arbitrators set off counter claims, following which Gazprom is obliged to pay 2,56 billion dollars to Naftogaz.
Such a decision in the Stockholm arbitration was tied to the arguments of Naftogaz representatives about the deterioration of the state of affairs in the Ukrainian economy and the reduction of the necessary energy resources for it. Gazprom declares its disagreement with this kind of argument.
From the message of "Gazprom":
Earlier, the same arbitrators agreed with the arguments of Naftogaz about the sharp deterioration of the state of the Ukrainian economy, which led to a decrease in gas demand and non-fulfillment of Naftogaz's gas selection obligations. However, with regard to Gazprom, which cited a decline in purchases by European clients of the company as the main reason for the decrease in transit through Ukraine, this argument was not taken into account.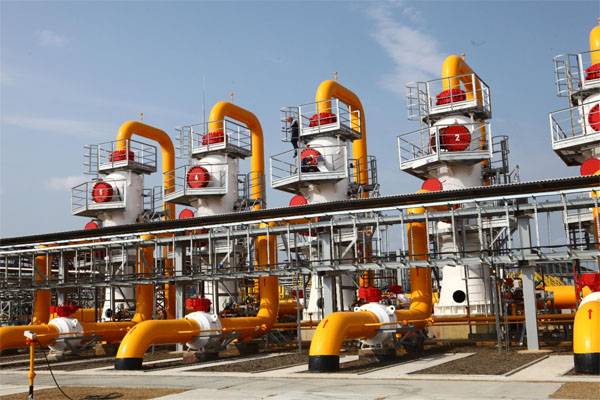 The Russian company noted that they intend to protect their rights under a previously concluded contract with Ukraine, which expires in the year 2019.