President of Ukraine Petro Poroshenko called the key challenge for the country "war" with Russia.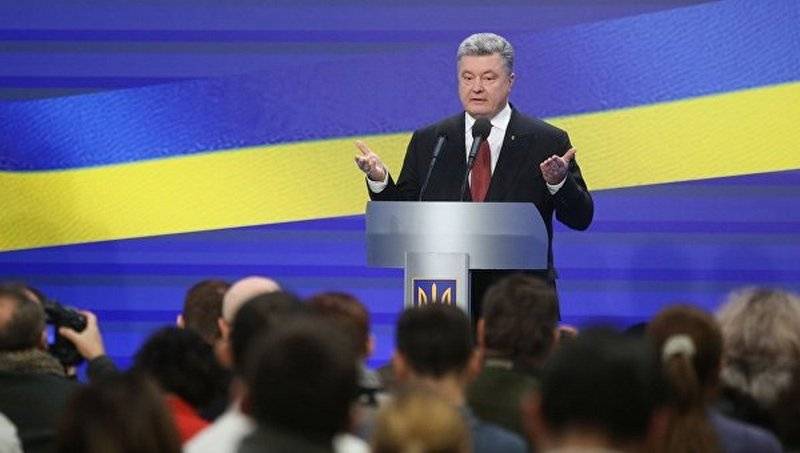 I would also like to talk about the extremely serious challenges that the country faces this year. And, of course, the key of them continues to be the war of the Russian Federation against Ukraine. The price of aggression (for the Russian Federation) is increasing due to the strengthening of the Ukrainian armed forces and the continuation of the policy of sanctions against Moscow. This, of course, significantly reduces the risk of full-scale aggression of the Russian Federation in all azimuths, but does not reduce this threat to zero. And therefore, our army must ensure security along the entire line of the state border. Strengthening her combat ability will remain my top priority as Supreme Commander of the Armed Forces of Ukraine
- Poroshenko said at a press conference broadcast by Ukrainian TV channels.
Kiev has repeatedly accused Moscow of interfering in Ukraine's affairs. Russia denies this and calls such accusations unacceptable. The Russian Defense Ministry has repeatedly reported that it does not supply military equipment, ammunition and other assistance to the militia. Statements of Kiev on this issue in the defense ministry called "absolute nonsense," which "does not lend itself to any criticism," reports RIA
News