The Ukrainian Navy was held hostage by its own anti-Russian sanctions. Because of the restrictive measures imposed by Kiev, it was not possible to repair the flagship of the Ukrainian Navy frigate "Getman Sagaidachny."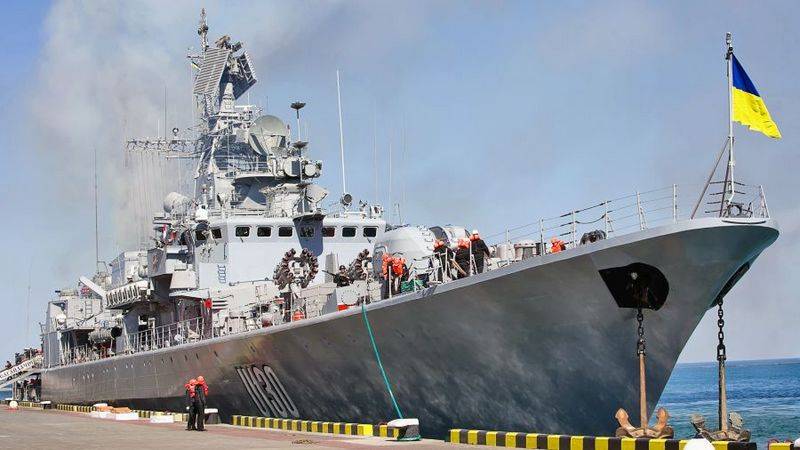 Odessa Economic Court of Appeal denied the claim of the military prosecutor of the Southern region of Ukraine, who demanded to fine "Shipyard them. 61 Kommunar "on 866 thousand hryvnia for violating the terms of the contract for the repair of diesel engines of the frigate" Getman Sagaidachny. " In 2015, the company took over the engine for repair, but was unable to complete it.
From the decision of the Odessa court, it became known that the engine for the Ukrainian frigate Hetman Sagaidachny could not be repaired due to the fact that components for it can only be supplied from Russia, but this is prohibited due to Ukrainian sanctions.
A number of engine units were going to be replaced, but due to the fact that it was manufactured in 1996 at the Zvezda plant in St. Petersburg, the acquisition of components turned out to be impossible according to the laws of Ukraine on sanctions against Russia.
This year, the frigate "Hetman Sagaidachny" is at the end of its service life — the ship's life cycle has been reduced due to low funding.