More than twenty new Pantsir-S anti-aircraft missile-cannon systems will strengthen Moscow's air defense, reports
press office
Ministry of Defense of the Russian Federation.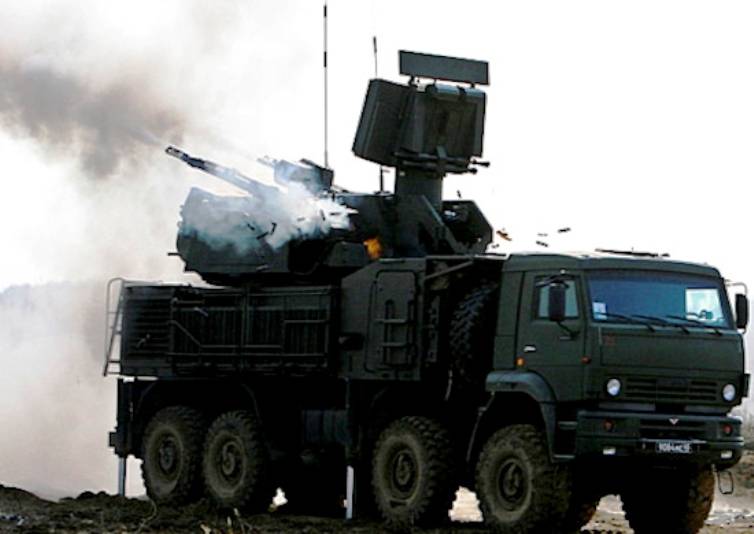 The Pantsir-S combat vehicles will be delivered to Moscow suburbs at the permanent deployment points of the 1 anti-aircraft missile regiments of the air defense-anti-missile defense army (special purpose) VKS, where they will be on combat duty for the anti-aircraft defense of Moscow and provide cover for anti-aircraft missile systems S- 400 "Triumph",
says release.
It is reported that earlier these complexes carried out initial combat shooting at the site "Ashuluk" in the Astrakhan region.
"During the initial firing crews ZRPK" Carapace-C "was conducted about 2,5 thousand rounds of missile and gun armament of more than 20 target missiles simulating cruise missiles, aerodynamic targets, unmanned aerial vehicles, as well as the target, simulating ground lightly armored vehicles "- clarified in the department.
Help press service: "ZRPK" Pantsir-S "is an anti-aircraft missile and gun complex of short range, located on the chassis of a truck, trailer or permanently installed. The complex is capable of hitting any targets with a minimum reflective surface from 2-3 cm² and speeds up to 1000 m / s, maximum range 20 kilometers and height to 15 kilometers, including airplanes, helicopters, unmanned aerial vehicles, cruise missiles, guided bombs, high-precision
weapon
».