On the Internet, spectacular photographs of the application of the MLRS 9K57 "Hurricane", which continue to actively participate in the destruction of terrorists in Syria, reappeared, reports
Rossiyskaya Gazeta
.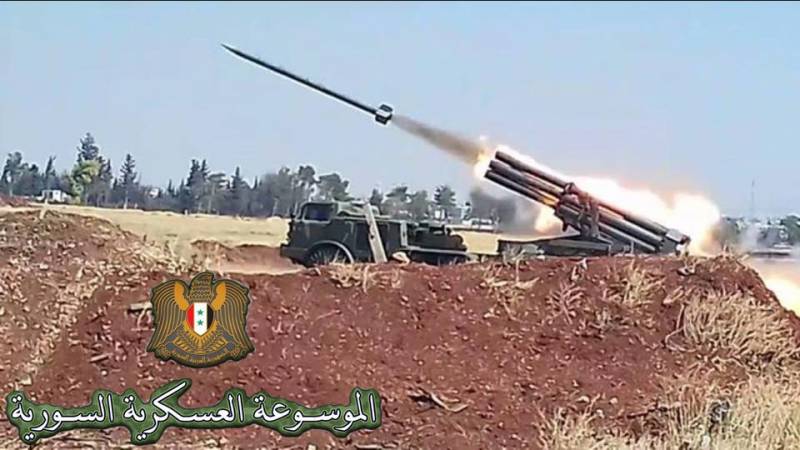 As before, these systems are used on the most critical sectors of the front. Together with the more powerful Tornadoes, these combat vehicles currently form the basis of rocket artillery of the SAR Armed Forces.
Even before the outbreak of hostilities, it was reported that 36 of such installations are in service with the Syrian army. However, they appeared on the Internet only at the beginning of 2015.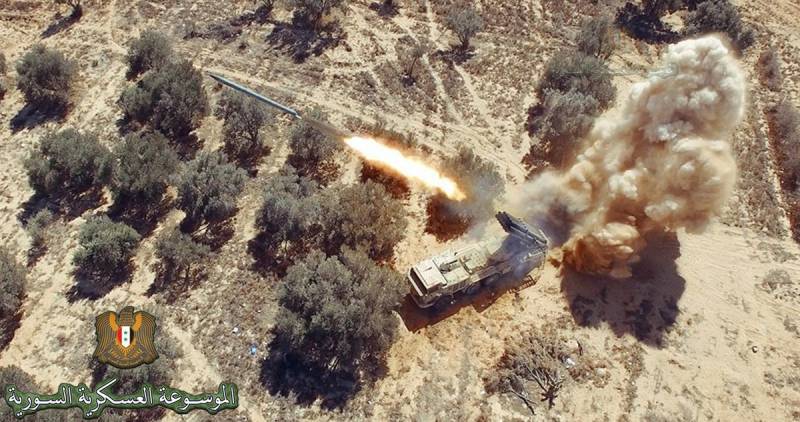 "The fighting machine has 16 rails designed to launch 220-mm projectiles. Each such reactive "hotel" weighs 280 kg, including more than 50 kg directly explosives. There are also eresy with cluster warheads, 30 combat elements each. The maximum application distance is more than 35 km. The total area of ​​destruction by one installation is 426 000 square meters, "the article says.
The starter is mounted on a high-traffic vehicle ZIL-135ЛМ (8х8). Their maximum speed - 65 km / h, power reserve - 570 km. Calculation of installation - 4 person.