Russian Foreign Minister Sergei Lavrov spoke about the US nuclear doctrine during his speech in Geneva (Switzerland) at an international conference on disarmament. According to Sergey Lavrov, the deployment of tactical nuclear weapons by the United States in Europe cannot, by definition, lead to disarmament.
The statement of the head of the Foreign Ministry of Russia leads
IA TASS
:
Nuclear disarmament is also hampered by the preservation of American non-strategic nuclear
weapons
in Europe, accompanied by the destabilizing practice of joint nuclear missions. As part of these missions with a gross violation of the Non-Proliferation Treaty, non-nuclear members of NATO are involved in planning the use of American non-strategic nuclear weapons and are involved in the development of relevant skills. It should be clear to everyone that in this way the US military is preparing the armed forces of the countries of Europe to use tactical nuclear weapons against Russia.
Recall that tactical nuclear warheads (format - bombs) of American origin are, for example, on the territory of air bases in Germany. At the same time, the USA announced that they were going to completely replace the existing arsenal of tactical nuclear weapons at their bases in the Federal Republic of Germany with their upgraded versions (B61-12).
According to Sergey Lavrov, such a state of affairs cannot be considered "just a rudiment of the Cold War."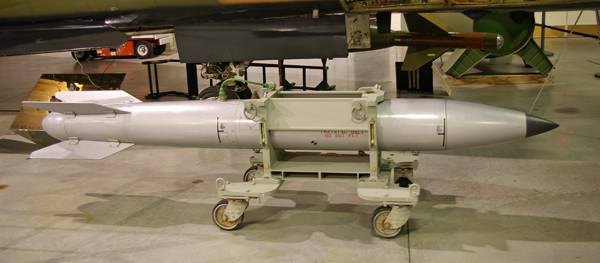 Foreign Minister:
This is clearly the aggressive position of the United States.