Syrian attack helicopters Mi-25 continue to provide fire support to government forces in their operations against terrorists.
Most of these rotary-winged machines have been serving in the Middle East for more than three decades, but the technical services have been able to maintain them in combat-ready condition. Currently, two and a half dozen "turntables" of this modification regularly make combat missions.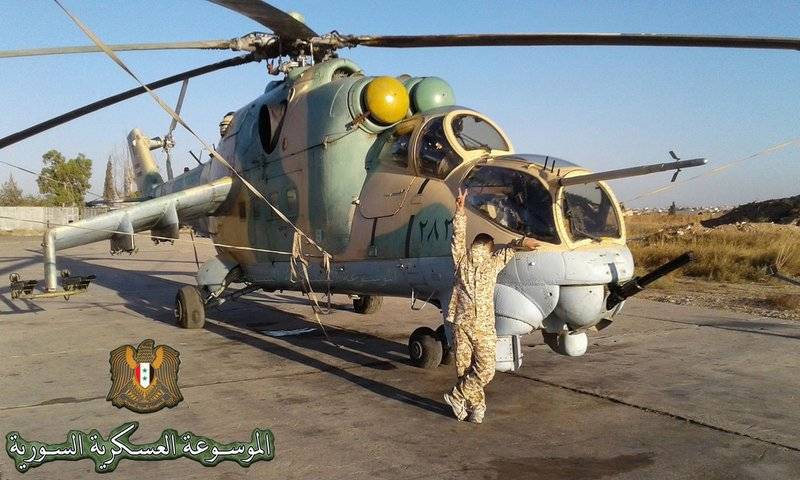 Mi-25 very often act as bombers. As a rule, they use air bombs weighing up to 500 kg, delivered back in Soviet times. Also apply
aviation
ammunition made directly in Syria.
According to military experts, at present, local gunsmiths have learned to make aerial bombs, which by their characteristics are quite consistent with those produced by foreign enterprises. Despite the slanderous accusations of Western propaganda, this
weapon
directed exclusively against the military facilities of terrorists.
Also during the attack, unmanaged aircraft missiles and large-caliber four-barreled machine guns YakB-12.7 with a rate of fire of up to 4500 rounds per minute are used.
Syrian Mi-25 helicopters are one of the few machines in this family that continue to use 9М17П missiles of the Phalang-PV complex. Having semi-automatic guidance, they can disable various militant equipment at a distance of 4,5 km, reports RG-Sil