Due to the failure of the temperature control system in the cabin, the crew of the American EA-18G Growler aircraft was subjected to frostbite during the flight, reports
Lenta.ru report
Defense News post.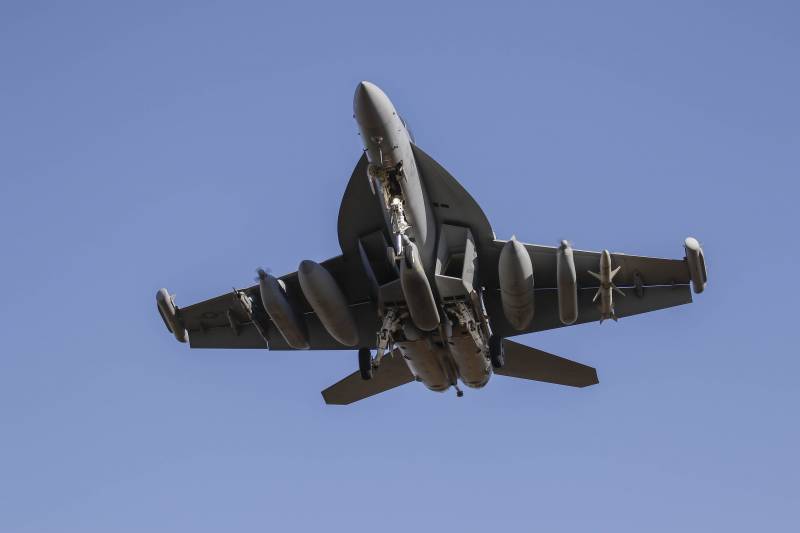 According to the resource, the incident occurred on January 29 at an altitude of 7 600 meters in 90 kilometers from Seattle.
It is reported that "the plane was heading from Whidbey Island (WA) to China Lake (California), but the flight time was filled with fog, the temperature dropped to minus 30 degrees Celsius, and the EA-18G Growler was covered with ice."
As a result, the pilot and engineer were cut off from the outside world, could not track the readings of the sensors. The compass also refused to work.
It was decided to return. "The direction in space the crew determined on smart watches from Garmin, checking the course with the controllers," - said in a publication.
As a result, the car managed to plant in Whidbey Island. In the hands of the crew members appeared traces of severe frostbite. One of them is still undergoing treatment, the other has returned to flight.
Help resource: "EA-18G Growler created by Boeing based on the F / A-18 Super Hornet fighter. The machine designed for electronic warfare, capable of carrying guided missiles AGM-88 HARM and AIM-120 AMRAAM ".