The President of the Republic of Moldova, Igor Dodon, announced that at the next meeting of the High Security Council of the country he intends to raise the issue of the government's plans to purchase lethal weapons from NATO countries. According to Igor Dodon, such plans of the Cabinet emerged against the background of pressure exerted by the North Atlantic military bloc on a constitutionally neutral militarily republic. At the same time, the Moldovan President noted that Moldova has no funds for the purchase of weapons.
Igor Dodon in an interview
TASS
commented on the situation:
We will hold a Security Council meeting where we will discuss the proposal of the Minister of Defense Yevgeny Sturza to purchase a lethal
weapon
Although money for these purposes is not provided in the country's budget, and the government complains about their absence for financing the maintenance of schools and hospitals, repairing roads, raising wages and pensions, and other social needs.
According to Igor Dodon, the Moldovan government should keep in mind the basic law of Moldova. And it contains an item on the military neutrality of the republic. The President of Moldova notes that only military neutrality is able to preserve the unity and independence of the country.
Tomorrow (March 1) Igor Dodon is going to Germany, where he is going to discuss issues of security and settlement of the Transnistrian conflict.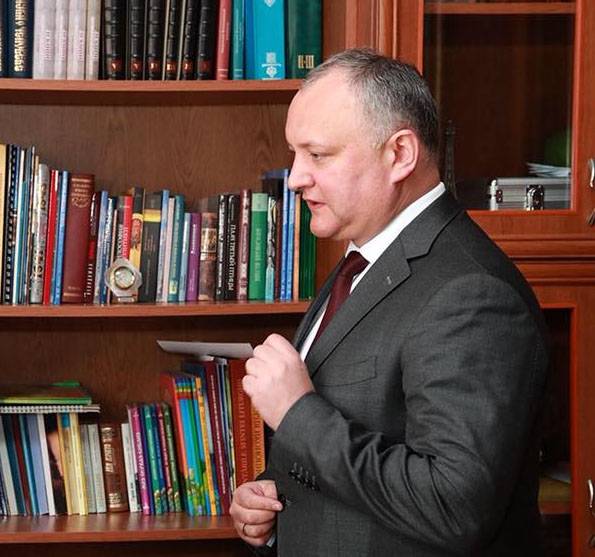 Igor Dodon:
The association agreement with the EU, which the government has signed, vaguely spells out defense and security issues. Meanwhile, for Moldova, which should preserve and strengthen our neutrality, they are important. As the head of state, elected by the people, as supreme commander, I am against our country's participation in NATO and other military blocs, as well as against the participation of our soldiers and officers in military operations.