The FSB public relations center reports the arrest of members of an organized criminal group in the city of Kaluga. We are talking about a criminal group, which, according to the latest data, was related to the "Art-training" extremist movement banned in the Russian Federation (*). From the message
press service
:
The FSB of the Russian Federation suppressed the activities of members of a regional criminal group involved in the illicit trafficking of weapons in the Central Federal District (CFD). February 27 in Kaluga arrested the organizer of the criminal business and his three accomplices.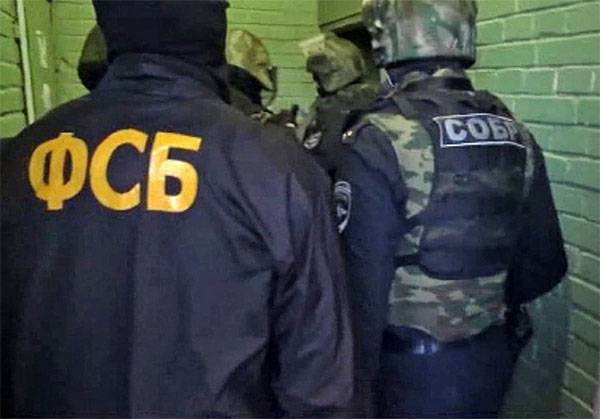 Reported the seizure of the whole arsenal
weapons
and accessories to it. These are 15 machine guns, machine gun, rifle, 10 pistols, 9 improvised explosive devices, 3,5 kg of explosive, over 200 small arms ammunition of various calibers, silencers and spare parts for weapons.
Extremist literature and symbols of the "Art preparation" group * were seized from the detainees.
From material TsOS FSB:
The issue of initiating criminal cases under the articles "Illegal acquisition, transfer, sale, storage, transportation or carrying of explosives or explosive devices", "Illegal manufacturing of weapons" and "Incitement of hatred or hostility, as well as humiliation of human dignity" is being resolved. At the present time, additional operational investigative measures and investigative actions are being carried out for procedurally fixing the illegal activities of the members of a criminal group and establishing the facts of their possible involvement in the commission of grave and especially grave crimes.