The authorities of the Crimea will send dozens of lawsuits to the Ukrainian courts in which they will demand compensation for the damage caused by the energy blockade of the peninsula, reports
RIA News
.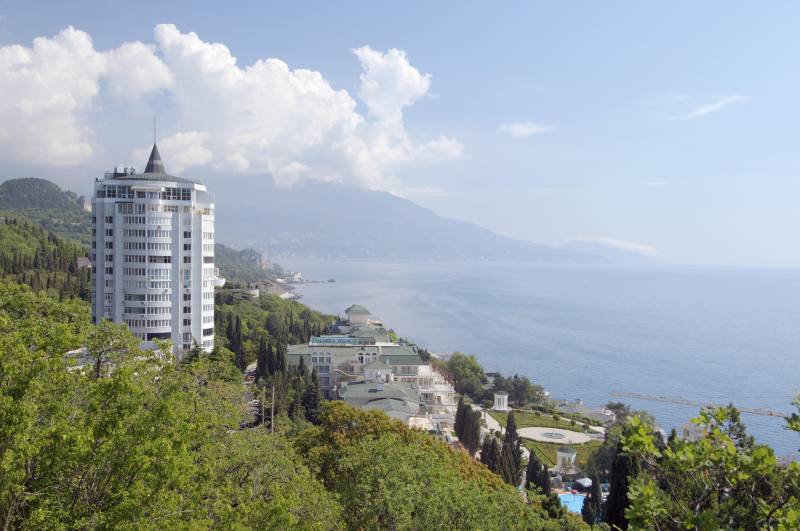 Recall that in November 2015, the Ukrainian radicals undermined four power lines, as a result of the Crimea was completely de-energized. The blockade was overcome thanks to the launch of an energy bridge from Kuban.
We are preparing dozens of lawsuits, because quite a large number of people suffered as a result of the blackout. Among our potential customers, including a dairy plant in Alushta, which products have deteriorated due to interruptions in electricity. We are preparing a large-scale legal offensive,
the head of the expert council on international legal issues under the Crimean government, Alexander Molokhov, told the agency.
Claims are scheduled to be filed throughout the year.
We encourage people who have suffered from blackout to contact our working group. We are faced with the fact that many people are afraid to sue Ukraine. Many of them still have some connections, relatives, so there are concerns. We understand these people, but who have no such fears, we urge to join, then it will be late,
He stressed.
Molokhov recalled that "the Kyiv Economic Court did not consider the claim of the Crimean fish factory demanding to pay damages in 53 million rubles, which the company suffered because of the overlapping of the North Crimean Canal in Ukraine in 2014 year" after the reunification of the Crimea with Russia.
We are preparing an appeal, which will be filed in a week. We have no illusions, the cassation is likely to end as well, that is, no one is actually going to consider this claim in Ukraine, therefore we will turn to the European Court of Human Rights in Strasbourg,
he concluded.