United States, Britain, Germany and France condemn supplies attributed to Iran
weapons
the insurgents in Yemen and demanded that the Iranian authorities stop such activities,
TASS
.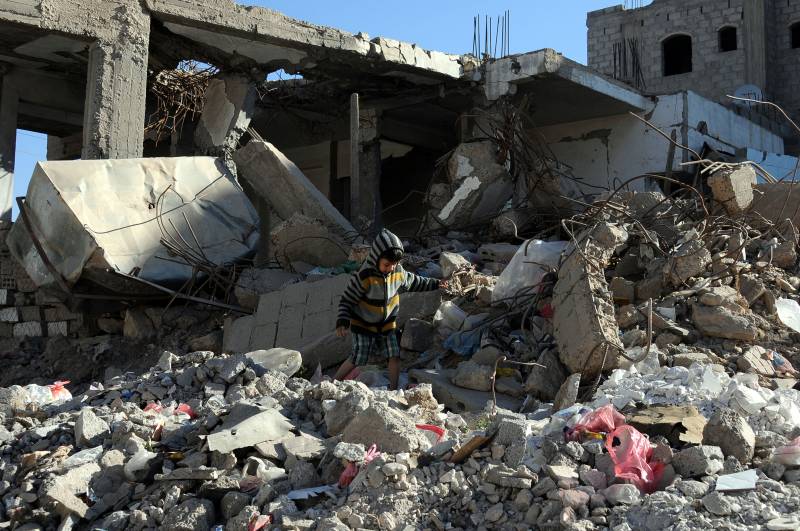 The joint statement of the four countries states that actions that violate the decisions of the UN Security Council can destabilize the situation in the region.
The findings of Tehran's involvement in violations of the arms embargo imposed on Yemen are contained in the latest report of UN experts. After examining the fragments of a rocket launched last year by Hussites across Riyadh, experts said that the rocket was brought into the conflict zone after the arms embargo was imposed on the country against 2015. At the same time, according to experts, Iran "did not take the necessary measures to prevent the direct or indirect supply, sale or transfer of military equipment and technologies."
We condemn Iran's insubordination described by a group of (experts) that poses serious risks to peace and stability in the region. We call on Iran to immediately cease all activities that violate or violate the provisions of the Security Council resolution,
emphasized in a joint statement.
Western countries warned that the violations of the resolution attributed to Iran "increase the threat of a regional conflict." They also called on all combatants to adhere to their commitments, including to ensure "safe and unhindered access" for the delivery of humanitarian aid to the region.
Recall, on Monday, the UN Security Council unanimously adopted a resolution prepared by Russia on the extension of the arms embargo and other sanctions against Yemen, while a similar text proposed by the UK and containing accusations against Iran was blocked by the Russian permanent mission.