The Ministry of Defense has prepared a detailed set of rules for officers and generals of the General Staff, chief commanders and commands of military districts, according to
News
.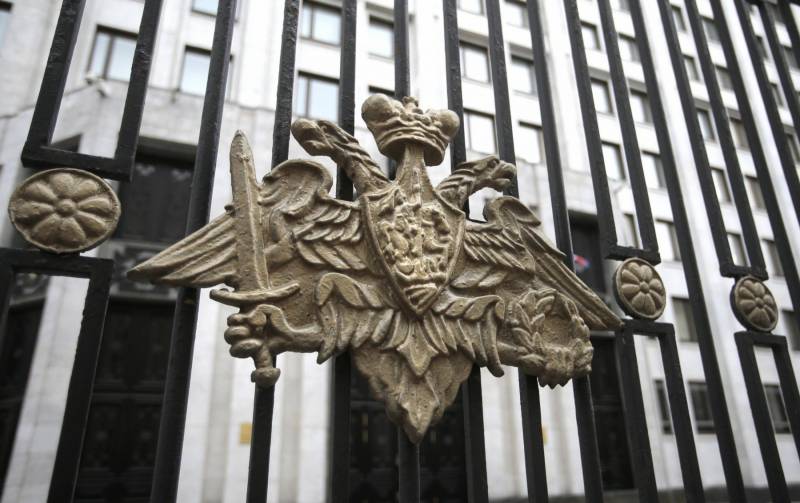 This document describes all aspects of the activities of a military manager, from the appearance and manner of speaking to the organization of the work of the units and the setting of tasks by subordinates.
As the newspaper was told in the military department, in mid-February, a document entitled "On the work style of the General Staff officers" was sent to all central military authorities. The document was developed at the end of 2017 of the year and was the result of an analysis of practical experience.
It consists of several dozen pages. It has ten sections, such as, "You are the leader", "Entry into office", "Coordination and motivation of subordinates", "Educational work", "Completion of work in the office".
"The officer is recommended to be tolerant and benevolent with his subordinates. It is emphasized that they are under the protection of the head. The chief must not shift the responsibility for making the final decision on the shoulders of the subordinate. It is proposed to set the personnel as specific tasks as possible, avoiding ambiguities - such as "reinforcing", "raising", "raising", etc., "the article says.
The officer should always have a decent look, follow the hair, do not use street jargon and unwanted vocabulary in speech. "A bad word can break out from everyone, but it is to break out, and not to be a system," the authors write, acknowledging that they are dealing with living people.
Separately, the rules for the use of mobile phones. They are called "the ideal device for spying on its owner and obtaining confidential information and statistical data for analysis." In this regard, it is forbidden to accept as a gift phones from unauthorized people, as well as to leave your own device unattended, in order to "exclude the possibility of making any changes to its software." Under the categorical ban were social networks. According to the code, they are "taboo for you and your subordinates."
Military expert Vladislav Shurygin noted that ever since the times of the tsarist army, graduates of the Academy of the General Staff served as a model for the entire officer corps.
In imperial Russia, it was very prestigious to graduate from the General Staff Academy; its graduates were respected for their high professionalism and impeccable manners. They were rightly considered the elite of the armed forces. This tradition continued during the USSR, where the General Staff and other central military authorities were characterized by a special style of behavior and organization of work. It is no coincidence that veterans were attracted to the compilation of a modern code. This is a collection of specific, practical recommendations aimed at improving the efficiency of work. It is important that modern realities are taken into account. For example, due attention is paid to information security,
said Shurygin.