Roscosmos announces the successful return to Earth of the Soyuz MS-06 spacecraft crew as part of the spacecraft commander Alexander Misurkin, as well as NASA astronauts Mark Wande Hay and Joseph Aqaba. The press service of the department distributes the application:
All operations on descent from orbit and landing were carried out regularly. The health of the crew members returning to Earth is good.
TPK Soyuz MS-06 was on the ISS with 13 September 2017 of the year. The duration of stay in the space flight of the crew of the expedition ISS-53 / 54 was 168 days.
It was noted that during their stay on the ISS, the crew carried out works on equipping the station with equipment delivered by cargo ships. Alexander Misurkin, together with another Russian cosmonaut Anton Shkaplerovym, conducted the installation of a new receiving module of a broadband communication system in open space. This module allows you to increase the bandwidth and efficiency of the transmission of telemetric and target information in real time. In the open space, Russian cosmonauts conducted record-breaking 8 hours and 12 minutes.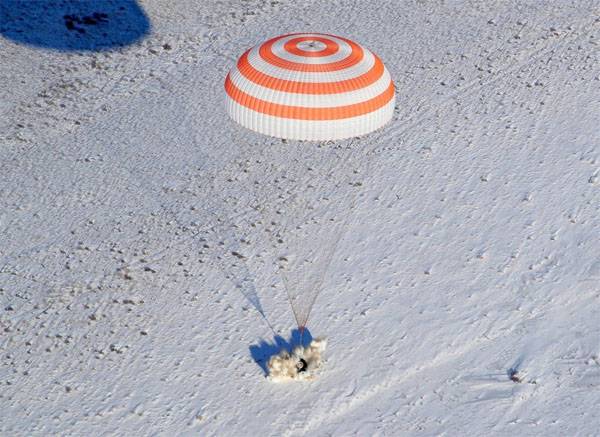 The descent vehicle with a crew (53 / 54) of the ISS landed in the Kazakhstan steppe in 5: 31 Moscow time.