In the departmental newspaper of the Ministry of Defense
"A red star"
Earlier it was reported that Russian strategic bombers Tu-95MS conducted patrols over the waters of the Sea of ​​Japan and East China. At the same time, the Tu-95MS, which were refueled in the air, were accompanied by multipurpose Su-35С fighters. Despite the fact that the flight took place in neutral airspace and did not violate the boundaries of any of the states in the region, they said in Japan that they were "concerned about this kind of activity in Russia."
The head of the Japanese military department Itunori Onoderu quotes
RIA News
:
Russia is now stepping up activity around Japan. It is a fact. It deploys various military units on the four northern islands (as the Southern Kuriles are called in Japan), not only directs its bombers to Okinawa, as this time, but also conducts specific overflights around Japan.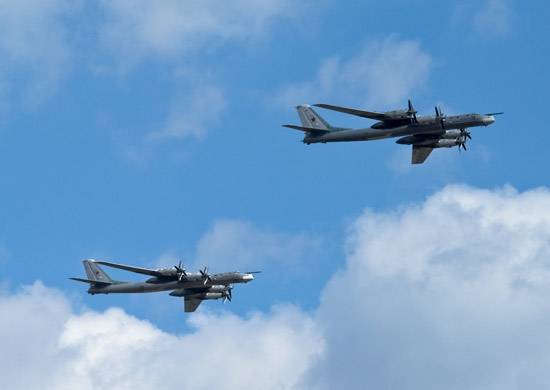 According to Onodera, "Russian military activity off the coast of Japan" is associated with the introduction of sanctions against Russia, which were also joined in Tokyo.
It is strange that Mr. Onodera does not comment on the military activity of the United States, which for decades has been manifested directly on Japanese territory. This once again speaks of Japan's lack of real sovereignty and the ability to somehow counteract the US occupation forces.