In Ukraine, a new draft law on national security is being prepared, which contains a "hard answer" to Russia's aggression, according to the Ukrainian media.
The new Ukrainian national security bill will state that Russia is a threat to Ukraine. The deputy head of the People's Front faction, Yuri Bereza, reported about this edition of the Observer.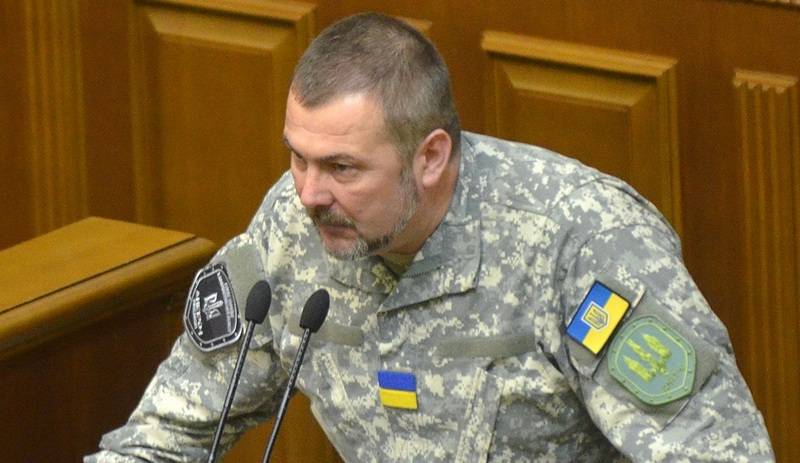 For the first time, it will be clearly indicated that the country in the east is the main threat to Ukraine <...> The final version of the bill will contain a lot of strict rules
- he said, adding that this document "completely changes the whole philosophy and consciousness"
Member of the Committee on National Security and Defense of Ukraine Andrei Teteruk said, in turn, that the new law will bring the country closer to NATO standards and strengthen security. According to him, it also concerns the production
weapons
and military equipment according to NATO standards.
NATO standards will not just beautiful words. This will involve both an increase in funding for defense and a phased modernization of weapons. This includes the production of Ukrainian weapons and military equipment in accordance with the standards of the alliance.
- he added.
Recall that in mid-February, the President of Ukraine Petro Poroshenko introduced a draft law on national security. Rada believes that the law is capable of bringing Ukraine's entry into NATO closer.
Meanwhile, 20 February Poroshenko signed a law on the reintegration of Donbass, which declares Russia an "aggressor country" and significantly strengthens the legal framework for the use of the Armed Forces of Ukraine and other security forces, which actually opens Kiev the road to a military invasion of Donbass.