Russia proposed to the International Committee of the Red Cross and Crescent to send a mission to Syrian Raqqu, where there is a humanitarian catastrophe. Speaking at a press conference, Russian Foreign Minister Sergey Lavrov noted that the situation in Rakka after the so-called "release" by carpet bombing is far from any positive. Lavrov noted that the main part of the terrorists from Rakka had managed to leave before the start of the bombing by the American coalition.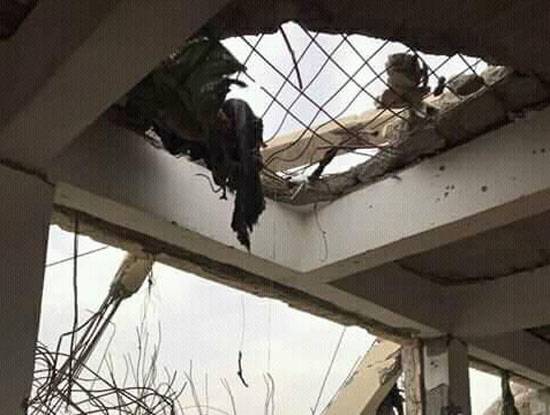 Washington stated that they did not see the need to send an ICRC mission to Raqqu, believing that "there is no humanitarian catastrophe in the city." But in the USA they are shouting loudly about "a humanitarian catastrophe in Eastern Gut".
It is known that the civilian population could not leave this suburb of Damascus. The militants who are keeping this town under control (V.Gutu) put all their strength and capabilities in order not to lose the human shield, which they hide behind when committing crimes. Information on the blocking by militants of the corridors organized for the exit of civilians is provided by Major General Vladimir Zolotukhin, who is in command of the Russian center for reconciliation of the warring parties.
General Zolotukhin notes that the Syrian government forces are fully complying with the agreements reached on a humanitarian truce. At the same time, the militants carried out shelling of the corridors along which civilians tried to get out of Eastern Guta.
The shelling during a humanitarian pause leads to the fact that the civilian population of the suburbs of Damascus simply can not get out of the territories occupied by terrorists.
RIA News
quotes General Zolotukhin:
The militants have the following principle: if they release civilians, it means that they will not feel safe and they will fire on them. On our side and on the part of the Syrian government, the cease-fire regime has been observed so far.
During the five-hour humanitarian pause, buses and ambulances were waiting for hundreds of civilians to leave East Guta, but the actions of the militants actually disrupted the humanitarian operation.