Polish journalist and political scientist Tomasz Maciejchuk was detained in his apartment in Mytischi, near Moscow, reports "Moscow Says".
A frequenter of Russian TV shows, Macieychuk is known for his anti-Russian statements. In the spring of 2017, he called the Soviet soldiers who participated in the Great Patriotic War "red fascists" on the air of the NTV channel. In response, Russian political analyst Ruslan Ostashko fought with him.
Ostashko commented to the radio station "Moscow says" information about the detention of Macieichuk. According to him, law enforcement agencies have been following him for a long time, statements about shooting in the Donbass were the last straw.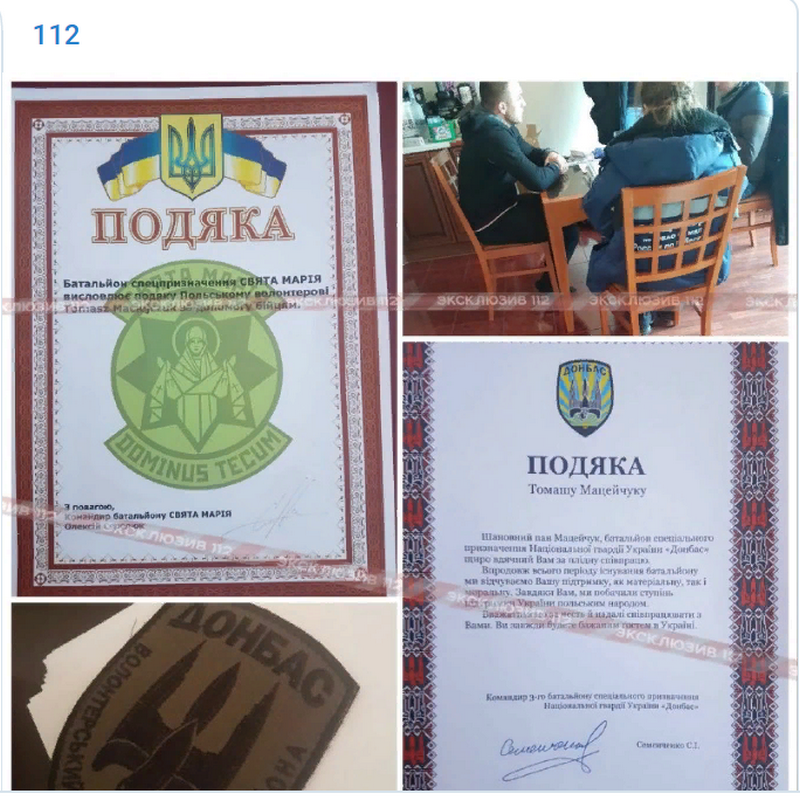 He did not say in which direction he shot, I will note this. But he admitted that he shot. This was the last straw and they decided to start the matter further and begin to restore order.
- He explained.
At the same time, the press secretary of the Moscow Regional Court, Natalya Osipova, said that the Polish journalist and blogger Tomas Maciechuk was detained for violating immigration laws, he faces deportation from Russia with the closure of entry
As Maceychuk himself stated, searches in his apartment, which were carried out in the framework of a criminal case on the initiation of ethnic hatred (Art. 282 of the Criminal Code of Russia), did not produce results. He confirmed that in accordance with Art. 19.27 of the Russian Code of Administrative Offenses (submission of false information in the implementation of migration registration) can be awaited by a fine or expulsion from the country.