According to the portal defence-blog.com, the Ukrainian state-owned enterprise "Spetstechnoexport" at the exhibition UMEX 2018 presented a line of UAVs, among which is the "drone-kamidze".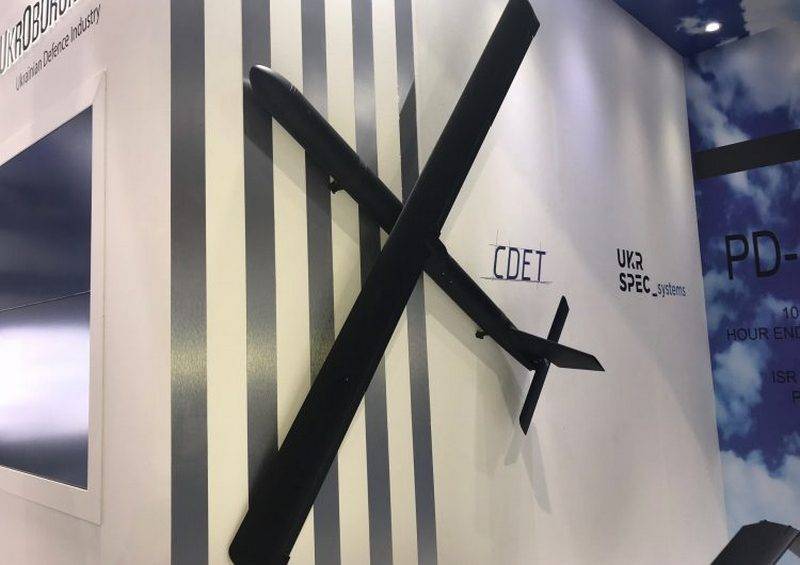 At the exhibition UMEX 2018, taking place these days in Abu Dhabi, "Spetstechnoexport" (part of the "Ukroboronprom" concern) presented an unmanned vehicle called RAM. It carries a three-kilogram multi-purpose warhead and, when it detects a target, can strike it with a direct blow.
The UAV RAM is made by the aircraft scheme and is launched with the help of a catapult. Thanks to the built-in motor, the drone can be airborne for up to 40 minutes. The operator can control the drone and receive real-time video from the camera built into it, while the communication range reaches 30 km. The length of the locking ammunition is 1,8 m, the wingspan is 2,3 m, the maximum take-off weight is 8 kg., Reports
"Warspot"