To restore the prewar level of commodity turnover between Russia and Syria to $ 2 billion over three years - the task was set by the organizers of the Russian-Syrian business cooperation business forum: opportunities and prospects, reports
Kommersant
.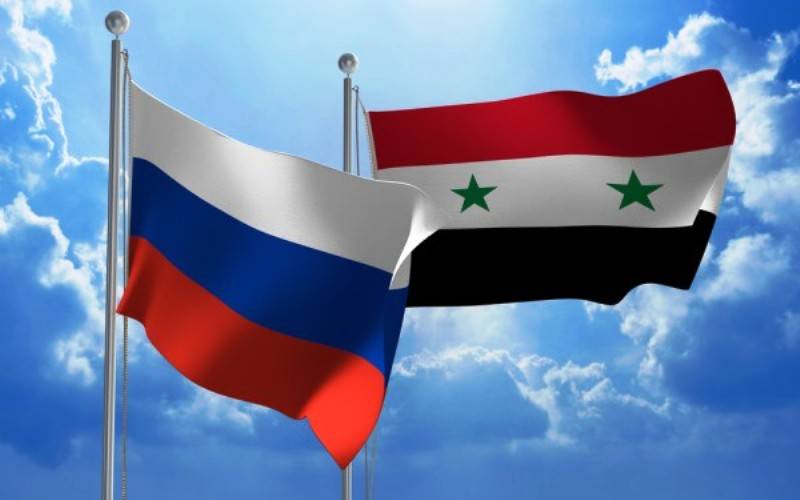 The forum was attended by representatives of 110 Syrian and 262 Russian private companies operating in the fields of construction, industry, transport, fuel and energy, agriculture and tourism.
Responding to a newspaper question about promising cooperation projects between the two countries, the Deputy Minister of Economic Development of the Russian Federation, Alexey Gruzdev, highlighted only the main areas of work: "construction, development of fields and restoration of the energy sector, cooperation in agriculture and pharmaceuticals". According to him, the specifics should be negotiated by businessmen themselves.
At the same time, he spoke about the plans of Russian pharmaceutical companies to start supplying medicines to Syria, as well as about the potential for the growth of exports of fruits and vegetables from Syria to the Russian Federation.
So far, the volume of supplies of Syrian vegetables and fruits "does not exceed several million dollars a year, problems are connected with the lack of infrastructure for storing products and transporting them, but both sides are working to solve the problem," Gruzdev said.
The chairman of the Syrian-Russian Business Council, Samir Hassan, told reporters about plans for Russian business to participate in the construction of a cement plant with a capacity of 6 million tons, a glass factory, a seaside hotel complex, and a project to expand the port of Tartus and railway branches in a number of Syrian cities.
Our ambitions - within three years to reach the pre-war level of trade in $ 2 billion. At the end of 2017, the trade turnover amounted to slightly more than $ 280 million,
explained the vice-president of the Chamber of Commerce of the Russian Federation (CCI), Vladimir Padalko.
We are not talking about the fact that Russian companies will come to Syria with their money, this is about working on an equal footing,
He stressed.
Padalko added that the forum organizers "tried to collect solvent players who could become partners for our medium-sized enterprises."
Our task is to prepare strategic partners in Syria whom Russian businessmen could trust,
added on.
During the forum, the Deputy Minister of Economic Development called on interested banks to join the work on the development of financial infrastructure between the two countries.
It is extremely important to develop financial infrastructure, support of transactions, direct correspondent accounts. The government is working on it, we urge interested banks to join this work,
said Gruzdev.
On the question of who will be engaged in ensuring the safety of Russians working in Syria, Vladimir Padalko said that Russian private security companies are already engaged in this. In addition, Syrian law enforcement agencies are involved in this work.