Russia 23 February officially handed over two military transport aircraft An-26 to the Air Force of Nicaragua, reports TSAMTO with reference to the portal Infodefensa.com.
The ceremony of the transfer of An-26 was held at the headquarters of the General Staff of the Air Force of Nicaragua. At the event, it was noted that the transfer of An-26 confirms the high level of bilateral cooperation, which the two countries have supported since 2007.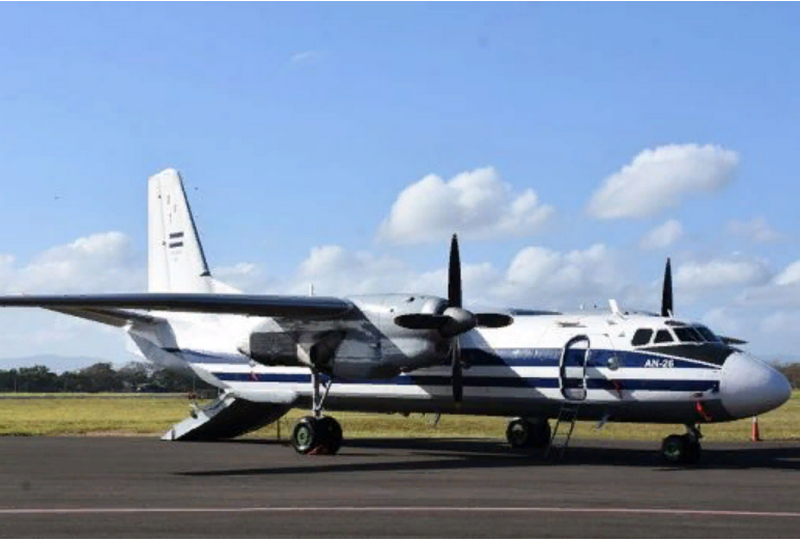 According to Army Commander Nicaragua Army General Julio Cesar Aviles (Julio Cesar Aviles), the received aircraft can be operated in extreme environmental conditions and will be used in military missions, as well as to assist people affected by natural disasters.
Earlier, the Nicaraguan Air Force operated at least eight aircraft of this type, but there is currently no accurate information on the number of An-26 remaining in service.
As Infodefensa.com reminds, Nicaragua strengthened relations with Russia in the field of military-technical cooperation after President Daniel Ortega came to power in 2007.
In April last year, Roscosmos State Corporation opened a ground station for satellite monitoring of the GLONASS system on the outskirts of Managua. The station provides Nicaragua with geodesic, cartographic and navigational information that helps the country to combat drug trafficking and organized crime.
In 2017, Russia opened the Central America Police Training Center. In 2016, the Nicaraguan army confirmed the acquisition of a batch of 50 Russian
tanks
T-72B1 to replace the obsolete T-54 and T-55. Russia also funded the construction of an ammunition decontamination plant in the Managua department.