Near the island of Guadalcanal, debris has been discovered that may belong to the Japanese battleship Hiei. The Telegraph newspaper reported that, according to a statement by the non-profit organization Asian-Pacific Remembrance Honouring Association, the remains it found are most likely to be the Japanese battleship Hiei, which sank during World War II.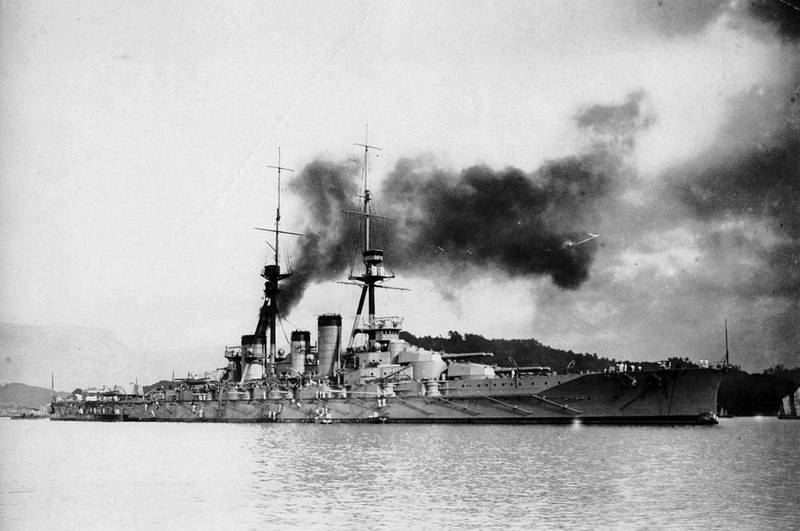 Hiei battle cruiser, 1915 photo of the year
The battleship (originally a battle cruiser) "Hiei" of the "Congo" type was commissioned in the 1914 year. The length of the ship was about 220 m, displacement - over 32 000 t. During the naval battle for Guadalcanal 14 in November 1942, Hiei received heavy damage, lost speed, and after the evacuation of the crew was flooded with destroyers of the Japanese Navy. Since the ship sank not immediately, but drifted for a long time, the exact place of its death could not be fixed.
The Asian-Pacific Remembrance Honor Association stated that, thanks to archival documents, it was able to establish the ship's last known location, which was the starting point for the search operation. Using a sonar, a search team discovered an unnatural object on the seabed. It is located at a distance of 10 km from Guadalcanal and at a depth of about 400 m. According to the researchers, it can be argued with a high degree of probability that the "Hiei" battleship was discovered. To confirm their guesses, the organization intends to re-examine the remains with the help of underwater robots, reports
"Warspot"
.