New sanctions against Russia will be introduced within 30 days, reports
RIA News
statement by US Treasury Secretary Stephen Mnuchin.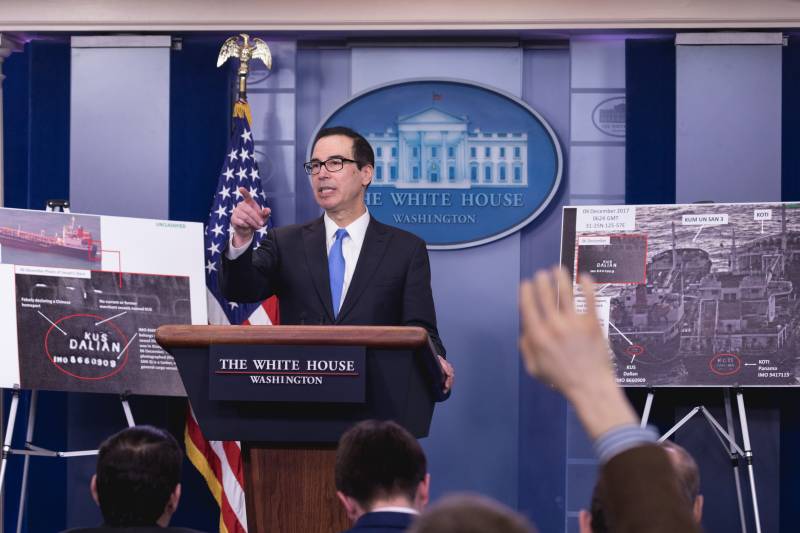 We implement all existing sanctions and introduce new ones
added the minister.
Recall that in late January, the day after the publication of the "Kremlin report," the head of the Ministry of Finance visited the Senate hearings. Then he did not name specific dates for the introduction of new restrictions, saying that he would be "cautious in assumptions," since it is necessary to "do a lot of work."
He answered the demands for more decisive measures against the Russian Federation and its leadership:
Obviously, there are problems that we must solve, and we solve them with the help of sanctions.
Today, the United States has adopted a number of sanctions against Russia because of the situation in the Crimea and the Donbas, as well as because of the "interference in the American elections" attributed to Moscow.