Divisions of the heavy flame-throwing systems "Suntsep" will appear in the combined-arms armies. According to experts, such a step has been taken based on the successful experience of their use in Syria. This newspaper reports
News
.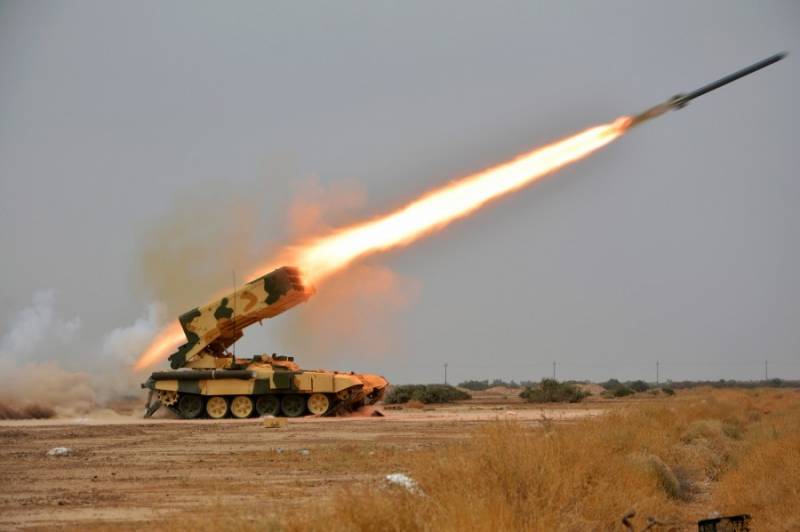 Previously, it was believed that a single battery of such machines for all the armed forces of the Russian Federation was enough to fight terrorism.
According to the newspaper, "a battalion will appear in every military district with nine TOS-1А" Solntsepek ", in armies - in a company with three combat vehicles. In total, troops will receive more than 70 flamethrower systems; the battalions will appear as part of the radiation, chemical and biological defense brigades (RCBZ), and the companies will strengthen the chemical industry. " At present, there are five brigades and 10 RCBZ regiments in the Russian Armed Forces.
At the beginning of 2018, the first company kit of the Sun Chains entered the 10-th separate regiment of the RCBZ of the 41-th combined-arms army of the Central Military District.
According to military expert Alexey Khlopotov, TOC-1А showed high efficiency during the operation in Syria.
This is an effective assault
weapon
for destruction including fortifications in the mountains or in residential buildings. From him you will not hide in a trench or dugout. The power of the thermobaric mixture explosion is such that it is impossible to survive once in the affected area. The use of "Suns" will save the lives of Russian soldiers during the assault on the equipped strongholds of the enemy,
told the expert.
The newspaper reminds that unguided rockets in thermobaric equipment of caliber 220 mm provide a firing range of 6 km, upgraded - up to 10 km. Volley full package covers territory in 4 square. km