The Chinese Communists proposed to abolish one constitutional provision. Namely, the one that establishes that the chairman of the PRC can hold a leading position for no more than two terms in a row.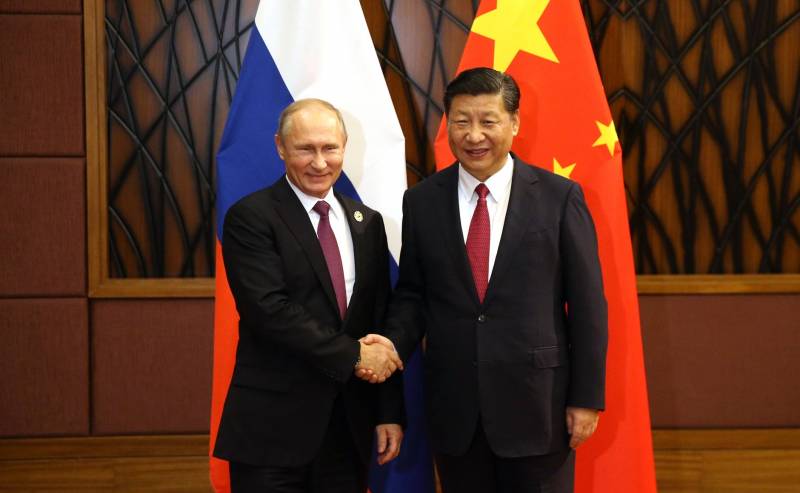 This kind of sentence makes it clear: Xi Jinping is going to rule the country for life. Experts are already predicting a return to dictatorship for China. The British newspaper The Guardian even called the upcoming model of government "the Chinese version of Putin Plus."
"The Central Committee of the Chinese Communist Party put forward a proposal to remove from the Constitution the provision that the chairman and vice-chairman of the PRC can" hold office for no more than two consecutive terms, "the publication quotes
"InoTV"
. The Guardian newspaper took this excerpt from the Xinhua agency communiqué.
This offer have
historical
value, says journalist Tom Phillips and quotes expert opinions.
American Sinister Susan Shirk, who worked as Assistant Secretary of State for the Clinton Administration, says:
"Bomb. I did not expect such an open declaration of the new regime ... I thought that he would decide not to do this. "
"He" is Comrade Si. Most likely, the next ten years, or even more, he will lead the world's second largest economy.
Journalist Bill Bishop, a specialist in Chinese topics, is confident that Xi Jinping is turning into Putin with a plus. Why not with a minus? Yes, because, according to the analyst, the Chinese leader "is much more efficient, powerful and, frankly, more ambitious" than Putin.
Summing up, Susan Shirk: "Without further doubt, I can call it a dictator - for life."
Finally, another expert, an expert on Chinese law and human rights, Jerome Cohen, says unequivocally: the Chinese have forgotten "one of the main lessons of the long despotism" of Mao Zedong. As a result, they have "another long period of hard dictatorship" ahead.
Experts, we note, forget something. At the end of the 20th century and in the first decades of the 21st century, the Celestial Empire showed brilliant economic results. The day is near when China will become the first economy in the world. This will probably happen in the coming years. In fact, the Chinese rulers, who have never been inclined to democracy, are just trying to consolidate the situation in which their economy goes leaps and bounds forward. If everything works out, it is necessary not to change, but to fix. This is probably what guides the Chinese Central Committee.
Observed and commented on Oleg Chuvakin
- especially for topwar.ru