The United States sent an appeal to the Turkish Defense Ministry with a warning about the possible consequences after Turkey's purchase of Russian C-400 anti-aircraft missile systems. Reports the Turkish edition about it
Haberturk
. The submission states that in the case of deliveries of Russian air defense systems to the Turkish armed forces, Turkey can expect sanctions as "a country cooperating with companies against which sanctions measures were previously imposed".
The material contains a statement by an unnamed American official, who noted that the Russian S-400 air defense system "will not fit into the united air defense system of the NATO countries." At the same time, the official notes that the United States "is ready to offer Ankara the best alternative for protecting the air borders of Turkey."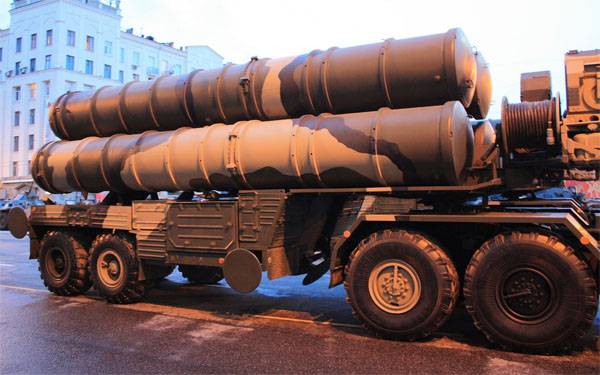 This statement was made by the official of the country, which actually stands behind the attempted coup in Turkey and continues to actively intervene in the internal political processes of Turkey.
Earlier, the Turkish Foreign Ministry stated that for Ankara any threats for military technical cooperation to ensure their own security are unacceptable. At the same time, it was stated that Turkey was initially going to buy NATO air defense complexes, but the suppliers "repeatedly encountered some problems." He writes about it
RIA News
.