After statements by representatives of the IMF and the European Commission that Ukraine should privatize state-owned companies in order to receive regular credit tranches, Kiev decided to take up the matter with double enthusiasm. Thus, the State Property Fund of Ukraine announces plans for the sale to private hands of companies engaged in regional electricity supply.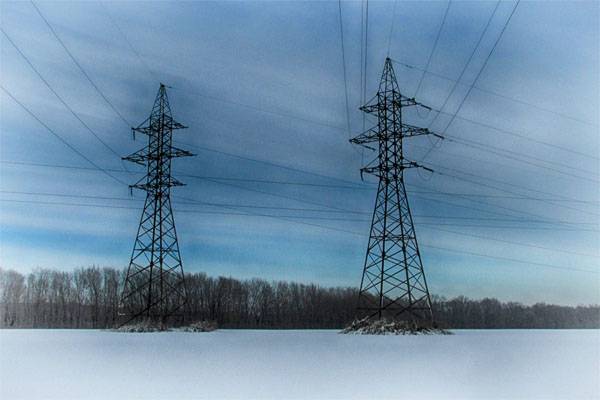 In March, another attempt is planned to sell 25% of the shares of the Sumyoblenergo energy supply company on the stock exchange. The power system of the Sumy region remains connected with the power systems of the Russian Federation.
The sale, in principle, could not attract special attention due to the fact that the sale of certain volumes of shareholdings of regional energy companies is common practice, but there is one thing. The fact is that this is another company that they are going to sell substantially cheaper than its original prices. In other words, many state-owned companies and their subsidiaries in Ukraine are sold at a very peculiar auction, where bidding is only in the direction of knocking down prices.
The State Property Fund will put up a quarter of the company's share package at a price 3,6 times lower than the initial value (about 106 million UAH). The argument, as in a whole series of similar cases, is as follows: there have not yet been any bids at the initial price. The situation is a lot like the Russian privatization of 90's.
It is noteworthy that 10% of the shares of the energy supplying company have long been owned by offshore structures registered in Cyprus: Bikontia Enterprises, Larva Investments and UA Energy Distribution Holding. Previously, offshore companies managed to acquire shares of many generating and fuel companies in Ukraine for a pittance. It turns out that behind the Cyprus offshore companies are those who are in the supreme power of the country, including the oligarch president Petro Poroshenko.