Ukrainian edition
"Economic truth"
writes that the Ukrainian structural units of the Ministry of Defense are independently purchasing spare parts for the repair of "Bogdan" ambulances. We are talking about cars Bogdan-2251, which began to flow into the park of the Armed Forces of Ukraine, but almost immediately began to fail. Thus, the first contract for the repair of the "Bogdanovs" delivered to the troops was concluded already less than three months after setting up the vehicles for service with the sanitary services of the Ukrainian Armed Forces.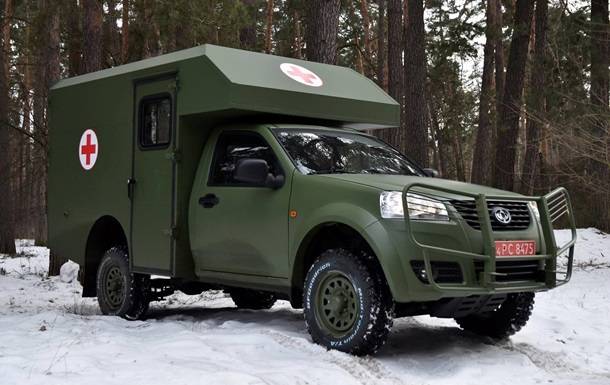 Recall that the manufacturer did not accept claims from the Ministry of Defense of Ukraine about the quality of "Bogdanov", stating that the causes of failures in the "misuse" and the use of "non-original spare parts." In particular, we are talking about "non-original" oil and fuel filters, as well as the use of fuel, which is not provided by the manufacturer.
At the moment, four contracts have already been concluded for the repair of ambulances. In total, spent about 354 th. UAH. At the same time, the military noted that these funds were above and beyond what (in financial terms) volunteers supplied for car repairs.
Representatives of the military medical services have recently increasingly begun to declare that there is no point in repairing the new "Bogdans", since these vehicles are designed to operate exclusively "in salon conditions". Of the claims - susceptibility to fuel and "incredible shaking when driving, even on a relatively flat road."