Russia expects new launches about the alleged use of chemical weapons in Syria to disrupt the armistice agreements, Russian Foreign Minister Sergey Lavrov said on Monday.
We will never support any actions that will try to take terrorists out of legal blow.
- said Lavrov, noting that attempts are already being made to use the UN Security Council resolution on an armistice to achieve other goals.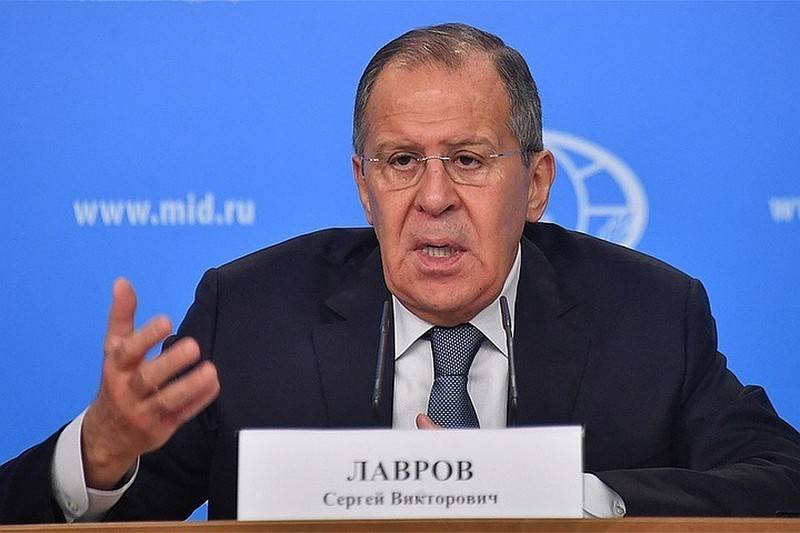 Already went through the media stuffing that chlorine was used as a poisonous substance yesterday or this morning in Eastern Gute, with reference to some anonymous character living in the US
- said the Russian minister.
And there will certainly be more extra stuffing. And we know where these injections will follow ...
- added Lavrov.
According to him, first of all such injections can follow from social networks with reference to the White Helmets organization created by the West, which is involved in a large number of fake stories about the alleged use of chemical weapons, or with reference to the so-called "Syrian Observatory" in London, which one person is registered, renting an apartment in one of the districts of the British capital.
Attempts from such sources, of course, will continue for the sole purpose - to blacken, defame government forces, accuse them of all deadly sins, war crimes in order to implement consistently those actions that we already see in eastern Syria, where The United States is implementing the scenario of creating a quasi-state
- leads RIA
News
words Lavrov.