Russia and India intend to jointly upgrade the Su-35, bringing its performance to the fifth-generation fighter. If this idea turns out to be realized, the updated combat vehicle can become one of the leaders in its class, according to the Japanese edition of The Diplomat.
As noted in the article, the previously voiced idea of ​​creating a fifth-generation fighter for India based on the Su-57 still hung in the air, so the parties are simultaneously working on an alternative option - a deep modernization of the Su-35, which today belongs to 4 ++ combat vehicles. The obvious advantage of this step is the relative cheapness.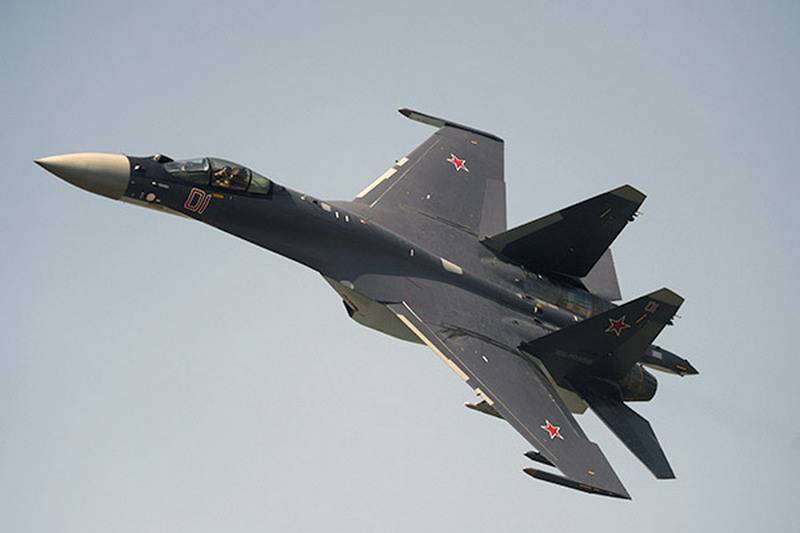 If the reports on the development of the fifth-generation platform based on the Su-35 are correct, their results can be intriguing and lead to the emergence of the best-in-class fighter
- the article says. The standard design of the Su-35 is fully consistent with the characteristics of the fifth-generation fighter except for the lack of secrecy. Apparently, talking about modernization, the military has in mind this component.
It is noteworthy that similar attempts in the world
aviation
already undertaken. For example, due to the fact that the United States does not want to export its fifth-generation fighter F-22 Raptor, Boeing modified the F-15E. The result is an F-15SE Silent Eagle - a variant of a fighter with a reduced frontal radar cross section, which is painted with a special radio-absorbing paint.
At the same time, stealthiness did not make the fifth-generation fighter of the F-15E, whereas for the Su-35 this would be a serious step for upgrading the class. Even more value to the fighter can be given if you equip it with missiles created specifically for the Su-57. In particular, a new air-to-air missile is being developed on the basis of the P-37, capable of hitting targets at a distance of 400 kilometers, reports RG-Sil