Seoul is counting on the early start of negotiations between North Korea and the United States, reports
RIA News
statement by the representative of the Ministry of National Unification.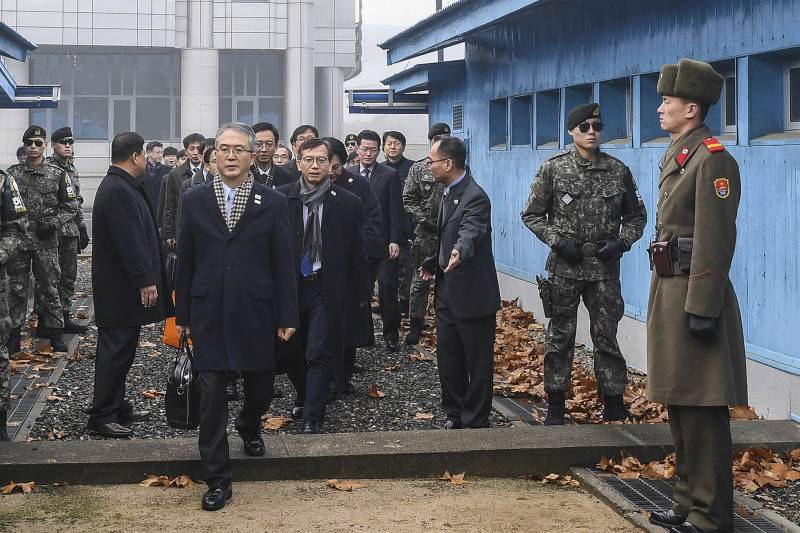 We hope that the North and the United States will, if they can, start a constructive dialogue,
A spokesman said.
Earlier, the North Korean delegation in Seoul was received by President of the Republic of Kazakhstan Moon Zhe Ying. He noted that "the dialogue between the United States and North Korea should begin as soon as possible to improve inter-Korean relations and to solve problems in principle on the Korean Peninsula."
Members of the delegation declared willingness to negotiate with Washington.
The White House's response to this initiative has been restrained. They intend to see there "how far North Korea's statement about readiness for dialogue can be the first step towards denuclearization".
Recall that on Friday the United States announced the introduction of additional sanctions in the framework of countering the North Korean nuclear program, which will affect 27-m shipping and transport companies around the world. According to Donald Trump, these restrictive measures are the most powerful Washington has ever taken against a foreign country.
In turn, Pyongyang said that the sanctions policy of Washington is aimed at preventing the rapprochement of the North and the South on the Korean Peninsula.