Military
aviation
and amphibious search and evacuation vehicles were relocated to operational airfields in Kazakhstan for search and rescue support for the landing of the Soyuz MS-06 transport manned spacecraft, reports
press office
Central District.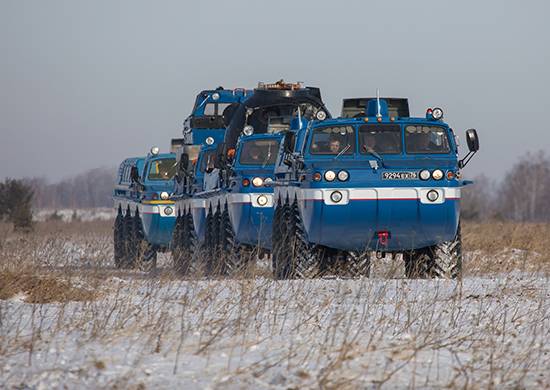 The events involved 12 Mi-8 helicopters, three An-26 airplanes and two An-12 helicopters, as well as 16 vehicles, including the Blue Bird search and evacuation amphibious vehicles,
says release.
In addition, according to the press service, "more than 200 military personnel are involved in the operation, including a group of military medical personnel of the Central Military District as part of the emergency medical assistance brigade of Roscosmos".
Participants of the long expeditions MKS-53 / 54 of the cosmonaut of Roscosmos Alexander Misurkin, NASA astronauts Joseph Aqaba and Mark Vande Hay are expected to return to Earth.
It is reported that "the watch on the landing of the spacecraft was organized in the center of the combat control of 14 army of the Air Force and Air Defense in Yekaterinburg."