The military leadership of Jordan has decided to deactivate Challenger 1, reports
bmpd
with reference to Jane's Defense Weekly.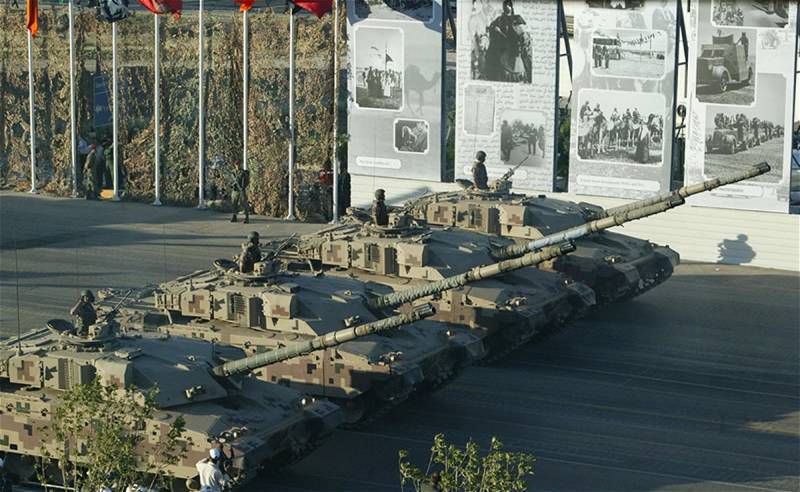 Tanks Challenger 1 (Al Hussein) Jordanian Army.
"The Royal Jordanian Army now has eight regular tank battalions, four of which are equipped with a total of 182 received from the US main tanks M60A3, upgraded with the installation of the Raytheon Integrated Fire Control System (IFCS). Four other battalions are equipped with the former British main tanks Challenger 1, referred to in Jordan Al Hussein ", - stated in the material.
In 1999-2004, Jordan bought almost the entire fleet of obsolete tanks from the British army, receiving a total of 404 units. Now it has been decided to phase out all the Challenger 1 tanks, leaving only the upgraded M60А3 tanks in service.
In exchange, it is planned to equip two battalions with Canta armored Centauro 1 armored vehicles with the wheel formula 8 x8 acquired from the presence of the Italian army. Total will be purchased 141 machine.
Another mechanized battalion will arm the Marder 1A3 BMP, which were decommissioned in Germany. As an aid, the Bundeswehr plans to transfer 50 machines.
In addition, Jordan received a total of 500 Caiman, Cougar and RG-33L armored wheeled vehicles from the United States from among those who had been operated by Americans in Iraq and Afghanistan.