Turkish Deputy Prime Minister Bekir Bozdag confirmed earlier information in the media that the Turkish army had completed the "first phase" of Operation Olive Branch in the Afrin (Syria) region. According to Bozdag, now the Turkish army will focus on eliminating the command points of the "terrorists" in the north of the Syrian province of Aleppo. For these purposes, the army special forces will be used.
It was noted that the special forces would sweep the territories and "take over the protection of the civilian population" living in the Afrin district.
Recall that earlier Afrin entered the Syrian government troops, and the Turkish government said that the main "terrorist" forces in the Syrian region is almost over. In a statement, the General Staff of the Armed Forces of Turkey stated that since the beginning of the military operation in the north of the SAR more than 2 thousands of Kurdish armed groups have been neutralized.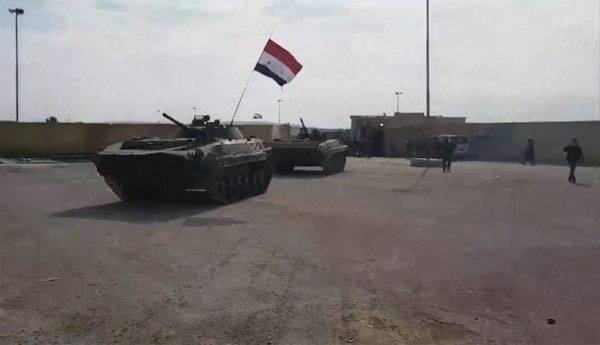 Against this background, Kurdish information resources report that an agreement was reached between the Kurdish command and the Syrian government army on the entry of the CAA into Manbidge. This information is of particular interest due to the fact that the American base is located in the Manbij area, where the training of the Kurdish armed detachments, against which Turkey is actively speaking, was carried out. It is stated that the advanced units of the CAA began to enter the Manbij area on Saturday.