The Indian Defense Ministry sent an instruction to the Air Force to revise the technical task for the purchase of 114 single-engine multi-role fighters, which has been prepared for two years already,
bmpd
with reference to ane's Defense Weekly.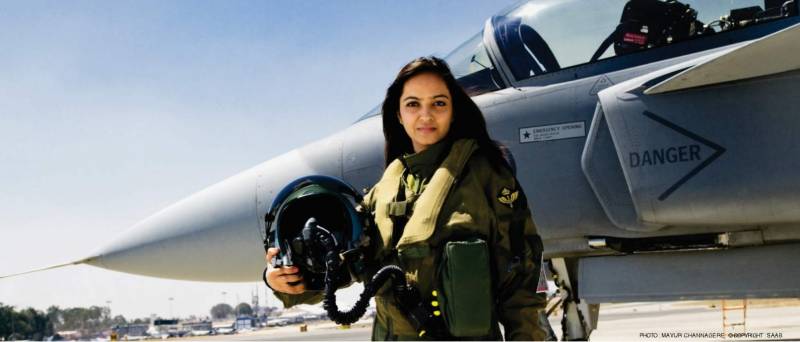 Bollywood ads for the Saab JAS-39E / F Gripen NG fighter in India.
"The revised mission should include the possibility of acquiring also twin-engine fighters. Thus, in fact, before it began, the Indian tender for the purchase of single-engine fighters should turn into a tender for the purchase of fighters "in general", "writes the magazine.
The competition "should be focused on the overall combat capabilities of the platform, and not on the demand for single or twin-engine fighters," a military source told the publication.
According to him, it is planned to purchase only a limited number of ready-made aircraft, the rest will have to be produced in India in accordance with the Make in India project.
In fact, there were only two participants in the single-engine fighter program - Lockheed Martin with the F-16 Block 70 fighter variant, and the Swedish Saab AB with its multi-purpose Gripen JAS-39E / F aircraft, although the program was not yet formally announced. Both of these participants acted in partnership with private Indian manufacturers.
Meanwhile, the official representatives of the Indian defense industry foresee that the new tender will be offered basically the same platforms that competed in the MMRCA program (closed in 2015 year). These include the Eurofighter Typhoon, Rafale, the Russian MiG-35, the Swedish Gripen JAS-39E / F and the American Lockheed Martin F-16IN and Boeing F / A-18E / F Super Hornet.
Lack of will to make decisions and powerlessness in the procurement policy of the Ministry of Defense delays the purchase of fighters for the Indian Air Force. It is unlikely that any decision on a new fighter will be made before 2023-2024, and, possibly, later
said interlocutor magazine.