President of Ukraine Petro Poroshenko decided to share on the social network with Ukrainians trade and economic success in relations with the United States of America. In particular, Poroshenko noted the conclusion of the agreement of the Ukrainian Railways with an American company
General Electric
. From the publication of the President of Ukraine:
The agreement between Ukrzaliznytsia and General Electric is an important step in the development of not only the transport system, but also the country's economy as a whole. And I am pleased that international experts and the press agree with us in the vision of the situation.
Poroshenko also related to the economic success of his presidency the contracts concluded with American companies for the purchase of coal and nuclear fuel:
Today we already have American coal, American nuclear fuel, and American
weapon
. In this list we add American locomotives and production partnership.
Ordinary Ukrainians did not share Poroshenko's enthusiasm for this kind of cooperation. Here are a few comments on the publication of the President of Ukraine in
Facebook
:
Stefan Petrinka (translated from Ukrainian):
Ukraine is capable of producing locomotives itself and cooperation with General Electric should be developed in this direction. But stupid to buy foreign locomotives - is this cooperation?
Photos from the Ukrainian train: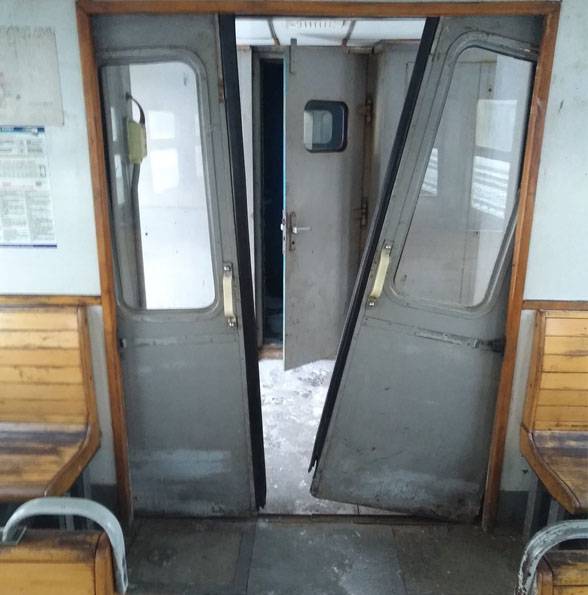 Andrey Litvin:
And ... (what) rejoice? Have we sold products for a billion or built a modern factory? Horseradish there, just bought goods for a billion ... Poroshenko as a young boy, bought expensive shoes for Mommy's money and rejoices ... A national holiday ...
Yuri Zhukovsky (translated from Ukrainian):
America for the military The Hummers sold diesel locomotives to Ukraine for a billion. This is the economic policy of the United States. And corruption, yes, almost zero)))