The Indian Ministry of Defense reports that the country has successfully tested an unmanned aerial vehicle Rustom-2. This UAV was developed by Indian specialists from the Organization for Defense Research and Development. Testing of the Indian-made UAVs at the Karnataka state test site (southwest of the country).
Published information about some of the characteristics of the UAV Rustom-2. It is known that the autonomy of flight is up to 24 hours. The maximum flight altitude is 6700 m. At the same time, the speed that the device is able to develop in flight is up to 280 km / h. The main task is to conduct observations to collect data, including data on the positions of the enemy.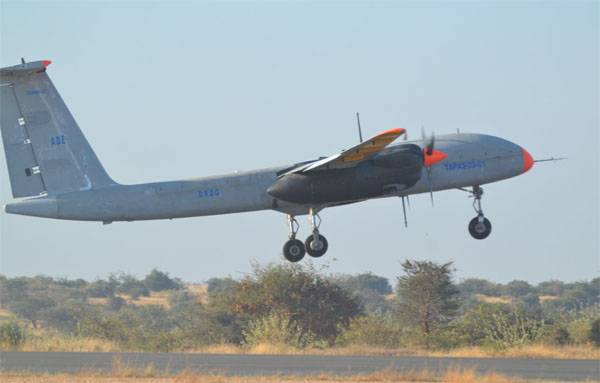 The direct developer of the Rustom-2 UAV is structurally part of the Defense Research and Development Organization ADE - Auronautical Development Establishment.
In the manufacturer's nomenclature, the UAV is denoted as TAPAS (TAPAS-BH-201). UAV development in India has been going on since 2009, when the American Predator model was taken as the basis.