The upgraded Mi-28HM "Night Hunter" helicopters will have the opportunity to coordinate with the missile and artillery complexes of the Ground Forces and the Navy.
According to Interfax, citing a source in the aviation industry, the main role of helicopters will be to transmit the coordinates of targets that should be attacked. This will allow for joint reconnaissance and strike operations. A scheme for interaction with shock aircraft is also being developed.
aviation
VCS.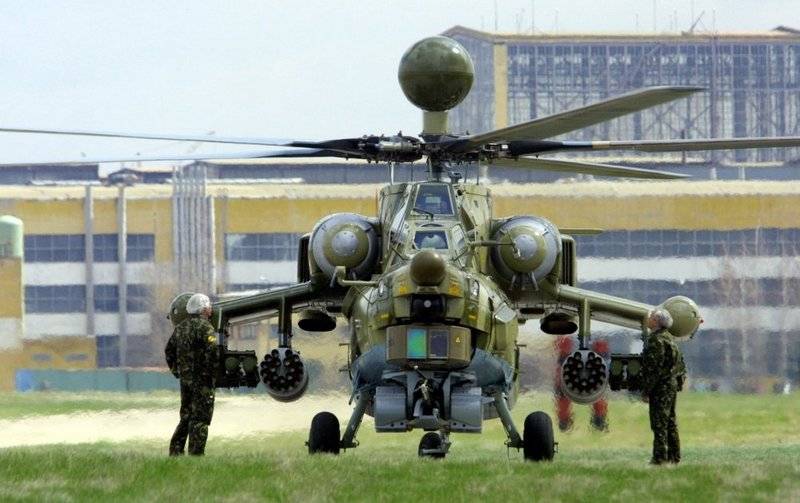 The technology of information exchange between helicopters and rocket complexes will be tested at the combat training Mi-28UB. Complete the development of the entire system is planned before the end of this year.
Recall that at the end of last year, the Russian Ministry of Defense signed a contract for the production of an installation batch of Mi-28HM helicopters. The first two cars will be manufactured during the 2018 year. They are significantly different from the basic version of the helicopter. The fuselage and engines were upgraded, the sighting and viewing system and the onboard radio-electronic complex, communications equipment with UAVs appeared.
The Mi-28 helicopter was nicknamed "Night Hunter", as it is able to fight equally effectively at any time of the day. Its main weapons are anti-tank guided missiles "Sturm" or "Attack", reports "RG-Force"