At least 17 states will take part in the large-scale Milan-2018 naval maneuvers organized by India, which will be held in the Andaman and Nicobar Islands from 6 to 13 in March. According to the spokesman for the Indian Navy, Captain DK Sharma, the main purpose of the maneuvers is to develop cooperation to combat illegal activities in key areas of the Indian Ocean.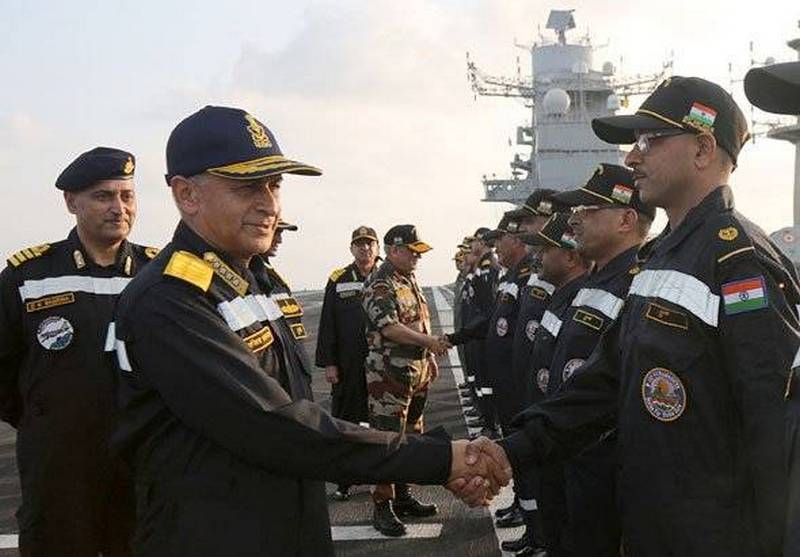 The Milan maneuvers have evolved from subregional-scale exercises to a prestigious international event involving naval forces not only from the Bay of Bengal and Southeast Asia, but also from the entire Indian Ocean region.
- NDTV channel brings on Monday the words of Captain Sharma.
According to the country's naval command, the naval forces of Australia, Bangladesh, Vietnam, Indonesia, Cambodia, Kenya, Malaysia, Maldives, Mauritius, Myanmar, New Zealand, Oman, Singapore, Thailand, Tanzania, and Lanka. According to the channel, among the problems that will be discussed during the maneuvers, an important place will be given to the growing military presence in the Indian Ocean of China, reports TASS.
The naval exercises "Milan" of the Indian Navy are organized every two years off the coast of the Andaman and Nicobar Islands belonging to the country. The first such maneuvers were held in 1995, then the Navy of five countries took part in them.