The leadership of the Russian Guard is working on the issue of adopting combat robots. As stated by the First Deputy Head of the Federal Service of the National Guard of the Russian Federation, Colonel-General Sergey Melikov, robots are planned to be used to increase anti-terrorism security and protect various objects.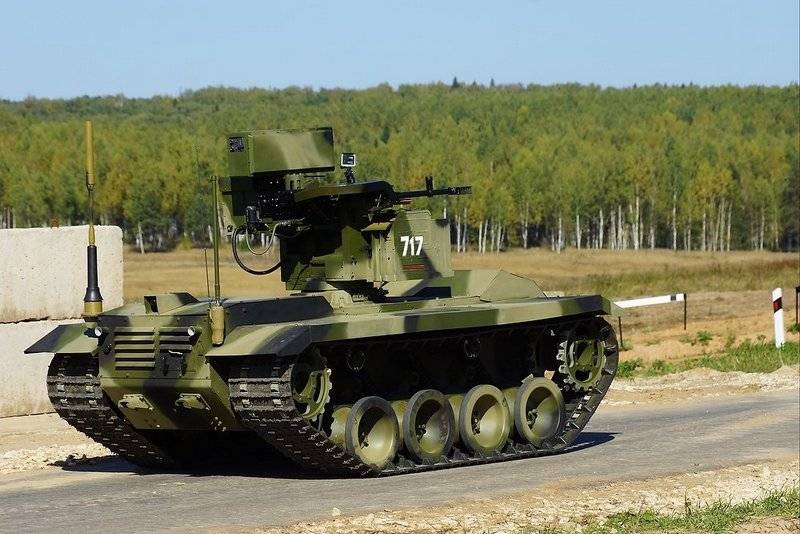 According to Interfax, the commander noted that the officers of the Russian Guard are part of a working group at the Ministry of Defense of Russia for the development of robotics. He also stressed that the use of robots by Rosgvardia has its own specifics, which differs from the tactics of military robots on the battlefield. First of all, as Sergey Melikov said, combat robots as part of the Rosguards could solve "issues related to the antiterrorist protection."
Currently, a number of promising robotic systems, including Nerekhta, Kungas and Uran-9, are being tested at the testing center of the Main Department for Research Activities of the Ministry of Defense of the Russian Federation. Develops a robot called "Companion" is engaged
weapons
concern "Kalashnikov".