The Russian Su-57 received the Squirrel H036 radar, the antennas of which are located not only in the nose of the car (which allows you to see objects in the forward hemisphere), but also are distributed over the surface of the aircraft, according to
News
.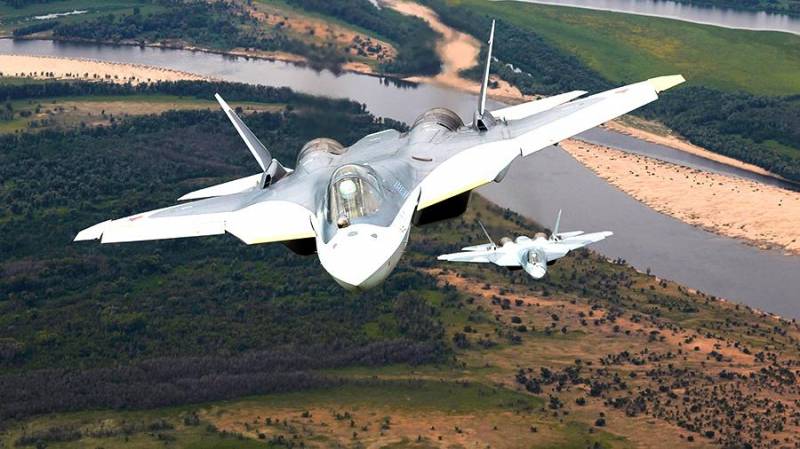 This will provide advanced fighter capabilities. The machine will receive a circular review for hundreds of kilometers.
"Traditionally, radar antennas are installed in the nose of the fighter in special radomes made of radio transparent material. The station is tightly inscribed in the design of the aircraft and does not reduce its speed and maneuverability. Theoretically, this placement of the radar provides an overview of approximately 180 degrees. The radar does not see the enemy who attacks from behind or from the side of the wings, "the publication says.
During the flight tests H036 confirmed the declared parameters.
The characteristics of the radar are confirmed in basic modes - when scanning the airspace and the earth's surface. We were able to assess the shortcomings of previous developments and use the latest scientific achievements. For example, in the part of the so-called smart plating - when active phased antenna arrays of different ranges are distributed over the body of a fighter,
He told the newspaper the general director of the Research Institute for Instrument Engineering named after V.V. Tikhomirova (NIIP) Yuri Bely.
"Belka" is made by AFAR technology. Traditional antenna replaces the so-called antenna array.
According to expert Alexey Leonkov, the distribution of radar elements on the surface of the Su-57 will provide a virtually complete overview of the air situation.
The pilot will see everything that is happening around him, in all directions. In modern aerial combat, when both air defense and
aviation
enemy, all-round visibility gives a big advantage. On the Su-57, the radar components are most likely located in the leading edge of the wing, above and below the fuselage, as well as in the tail. The use of antennas operating in different ranges practically negates all stealth innovations F-22 and F-35,
The expert noted.