In Grozny, a working presentation of the combat vehicle of special forces "Chaborz-6" was held, according to
News
.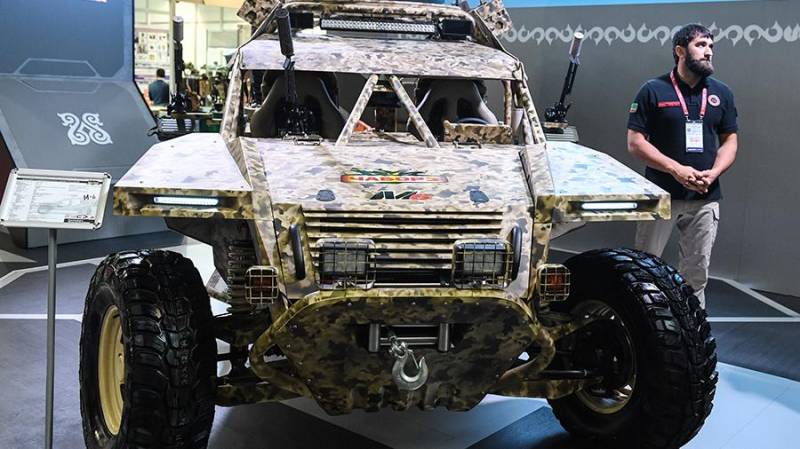 The machine was developed by designers of the Russian Special Forces University, located in the Chechen Gudermes.
Introducing the new car, the first deputy head of the Rosguards office, Daniil Martynov, noted that in its combat tactical and technical capabilities, it surpasses the American and Israeli counterparts.
It is reported that "Chaborz-6" is armed with an automatic grenade launcher and two large-caliber machine guns. Crew - 6 man.
According to Martynov, the previous model of the car received very high marks when tested in the area of ​​hostilities in Syria.
The capacities of the plant, located in Chechnya, allow 15 machines to be produced monthly.
Last spring, the newspaper reported that the Chechenavto plant launched the production of the Chaborz M-3 triple buggy developed by the International Special Forces Training Center with the participation of the engineering company F-Motorsport. The all-terrain vehicle is capable of transporting a crew of 3-s and a load up to 250 kg.