US Permanent Representative to the UN Nikki Haley expressed her outrage at the upcoming speech by Iranian Justice Minister Ali Avaya at a session of the Human Rights Council (HRC) in Geneva, reports
TASS
.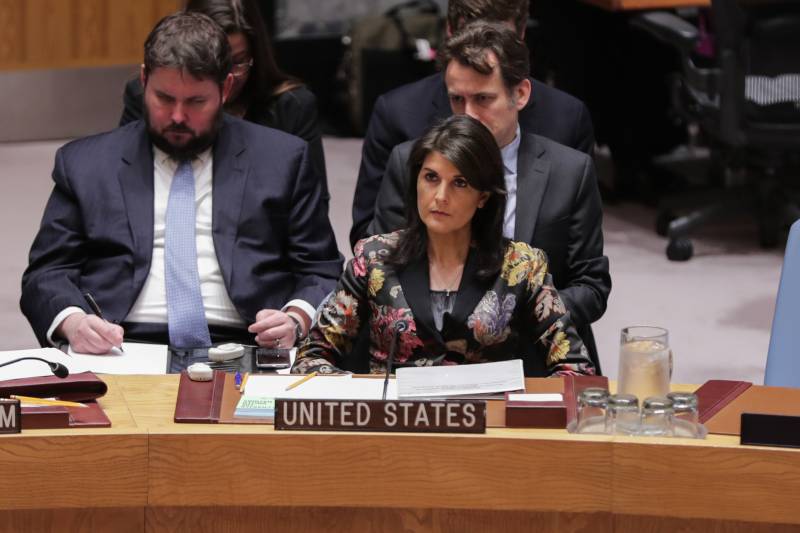 Avaya will speak to the HRO next week. Western human rights activists accuse him of involvement in the massacre of political prisoners in the late 1980-s. In 2011, the EU imposed sanctions on it, which prohibit the minister from entering the community countries. However, Switzerland is not a member of the EU, so restrictions will not prevent the arrival of Avaya to Geneva.
The Human Rights Council should be ashamed of allowing Mr. Avaya to speak to his members. The Council once again discredited itself by allowing serial violators of human rights to take his job and scoff at the task entrusted to him to promote universal human rights. This only confirms the call of the United States for much-needed reforms in the Council to make it worth our time and our money,
stated haley.
The HRC was created in 2006, replacing the Human Rights Commission, which was often criticized for bias. The Council consists of 47 countries, each of which is elected by a majority vote of the members of the UNGA. Recently, Washington has expressed dissatisfaction with the activities of this body, which has focused on Israel and its occupation activities in Palestine. As previously reported, the United States threatened to leave the HRC if its leadership does not begin the reform of accountable structures.