The Israeli media, citing the Ministry of Defense, publish materials describing the results of the investigation of the incident with the F-16 Israeli Air Force, shot down by air defense systems of the Syrian Arab Republic. The Israeli command said that the Israeli Air Force fighter was shot down by a ground-to-air missile due to a "professional crew error."
It is noted that the F-16 crew of the Israeli Air Force made a mistake while performing the task set by the command, "not protecting themselves properly and focusing exclusively on solving the combat task".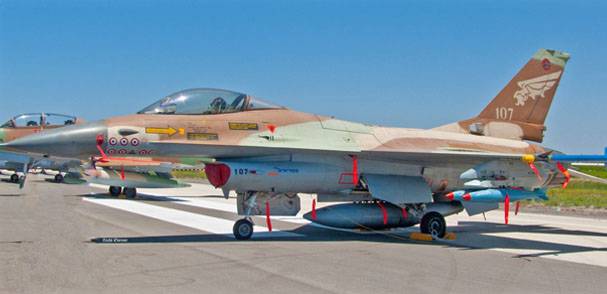 It was also added that the pilot was promptly notified from the ground that rocket launches had been made on the plane.
From the material:
The pilot and the navigator managed to carry out bailouts on their territory, but before that their actions did not comply with the standard instructions during the shelling.
This is an incident from February 10 of the current year. An Israeli plane bombarded Syrian territory and was shot down by an air defense system of the SAR. Both pilots ejected. One was taken to hospital in serious condition. Details of its current state are not reported.