Russian President Vladimir Putin goes from one success to another. This can no longer be ignored and not recognized by almost all of his opponents. But the most interesting thing is that he has achieved this in the most non-standard and, as time has shown, in the most effective way for a modern politician.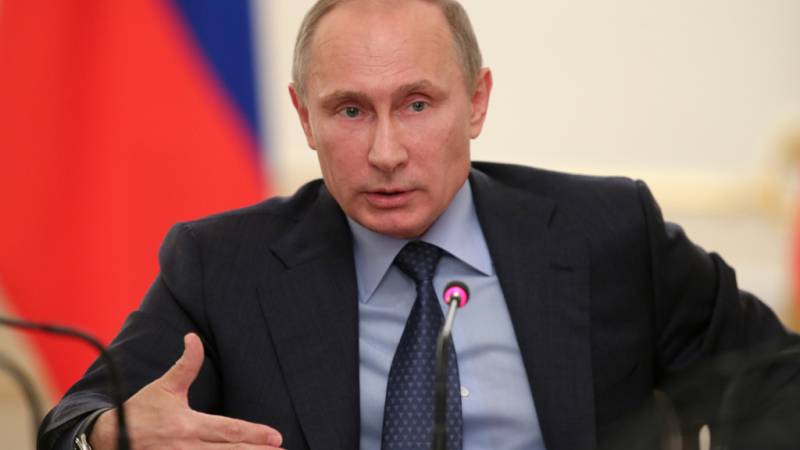 Once, Dr. Goebbels claimed that from repeated repetition a lie would seem to people to be true. Unfortunately, it is this principle that the majority of politicians and journalists serving them use in their work today. It works and gives the desired effect in the short term, especially in circumstances where your opponents do not have the opportunity to convey the truth to people. But this is not suitable if we want to build an information struggle for the years ahead.
The example of the modern United States has become a textbook today. Not Russia, in fact, destroys their world hegemony, but their own lies and unprincipledness.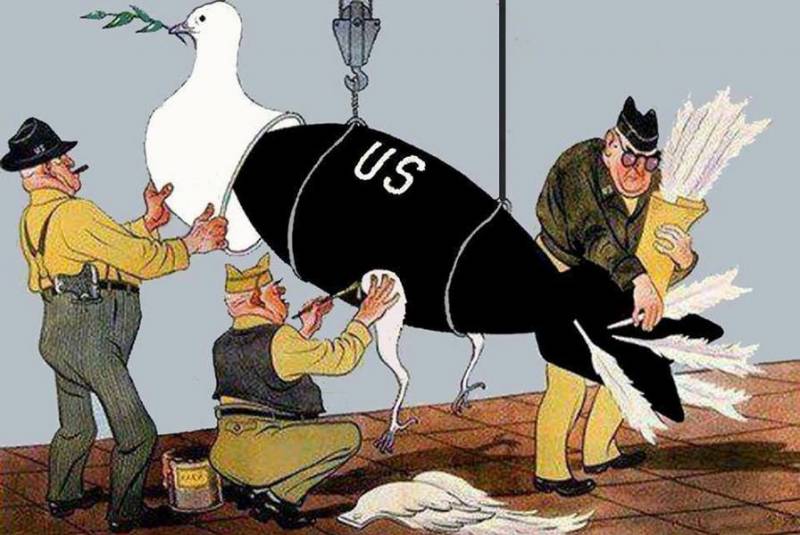 As we see on
historical
and modern examples, the reckoning always comes. Yes, a lie can neutralize something, for example, someone else's lie. But without the appropriate resources, it is extremely difficult to impose your lies on others, or rather impossible.
By the way, the same Dr. Goebbels, as we remember, ended badly.
Meanwhile, there is another way. For a start, let's compare two current politicians. Two presidents. They have not only completely different places in the international hierarchy, but also completely different approaches to work. What is very important for us is that we clearly understand the essence and effectiveness of the "other way". And the most interesting thing is that both of these leaders started, having approximately the same starting positions.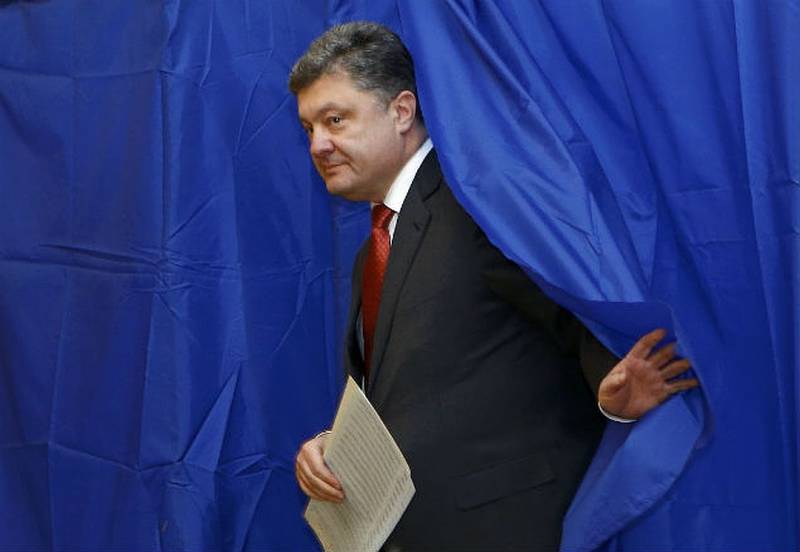 Example one. President of Ukraine Petro Poroshenko. Today, no one takes his words seriously. He was so many times caught in a lie that, even if once he begins to speak the truth, no one believes him anymore. But recently, the population of Ukraine gave him an unprecedented credibility for the country. Although not without a fly-over (and when it was different in Ukraine), Petro Poroshenko won the first round of the presidential election with the result of 54,7%. Today, he and his personal rating are a good and illustrative example in which political consultants explain to their wards how a current politician should not behave.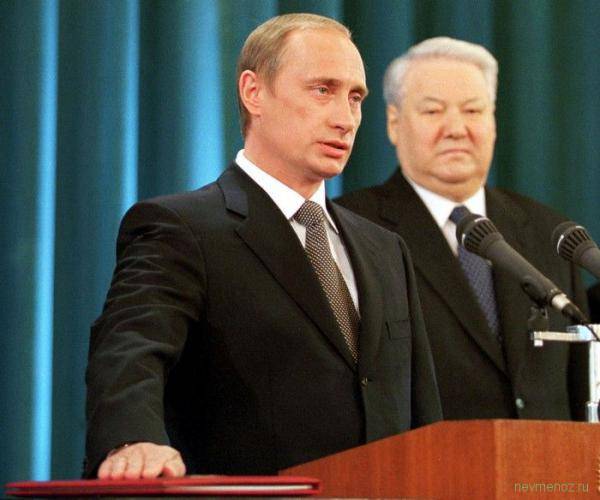 Here is an example of a completely different kind. Russian President Vladimir Putin. When in 2000 for the first time he was elected to his (now almost permanent post), his starting positions did not differ much from Poroshenko's position in 2014. Thanks to the administrative resource and the local understanding of the Russian elites, Vladimir Putin won the first round of elections (also a unique event for Russia at the time) with the result in almost 53%.
And then the story began, which is still admired. Putin went from victory to victory. His personal rating is still a unique global achievement and the envy of all, without exception, politicians of the world. And there is one thing that also distinguishes the Russian president from his colleagues, but on which none of them likes to draw attention. He does not lie to his people and is always responsible for the words spoken, even if it is not entirely convenient for him.
That is why Viktor Yanukovych today lives on Rublevka, and does not sit in the Lukyanovka pre-trial detention center.
The world has long been aware of this strange feature of the Russian president, which in the early years seemed rash. But today the image of a truthful and sincere person works both personally for Putin and for Russia. They are believed and this belief often helps to solve problems that could never be solved in another way.
So why did the lie, supported by colossal resources and thousands of "non-lived" votes, lose? And why did Putin not have another option to raise his country from the bottom, where she was sent by his false predecessors?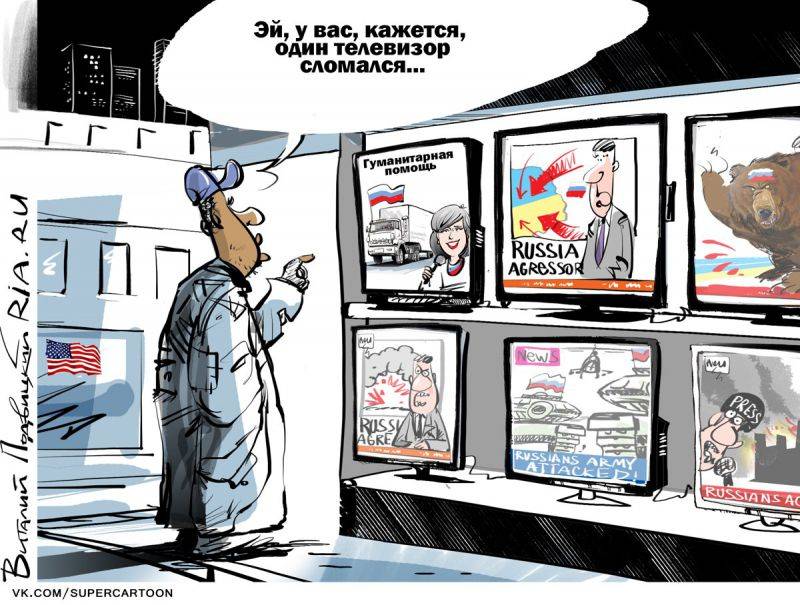 Everything is very simple. Lies can not be controlled, it is easy to get confused and become vulnerable. It is inconsistent and always contradictory. Yes, if everyone is lying, then the informational struggle is won by the one who has more than the very informational resource that Russia has not had at the turn of the millennia. That is why Putin did not have a single chance to win the fight with the West with the help of lies. If you are telling the truth, it is impossible to catch you in the contradictory position. You will be convincing, even if at the beginning your voice will be lost in the deceitful flow. That is how Putin won.
PS Why am I saying all this? Not to state a fact, but to solve a completely applied problem. Ukraine has built a total informational dome of lies, based on the most powerful resources not only of the official authorities, but also on the resources of the western agitprop. To destroy it with a lie is impossible. And, unfortunately, this is still not understandable by the majority of those who are leading an information war with the Kiev regime. Therefore, the result of this struggle is not very satisfying yet.