The topic of the presidential election in the Russian Federation is interesting for Americans to continue their internal political rhetoric, and also because of their traditional involvement in internal processes throughout the world, reports
TASS
Statement by Russian Foreign Ministry Spokesman Maria Zakharova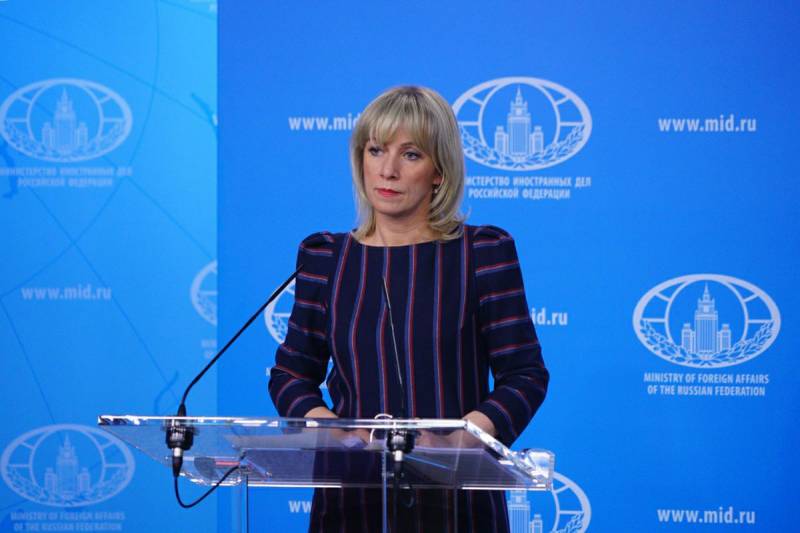 Our choices are interesting to them in two contexts. The first is to continue its internal political rhetoric, it does not reduce the heat. The second point is the customary and traditional US involvement in general in all internal processes in all regions of the world,
Zakharova said on the NTV channel.
The rules that it is impossible to interfere in the internal politics of other states work and should, from their point of view, work for all but one exceptional country, which is the United States,
noted the representative of the Foreign Ministry.
According to her, the reaction to the US interest in the internal political processes in Russia should be revealing, but calm.
It is necessary, "first of all, to warn, secondly, to open all cases of similar and attempts, and of the actions themselves, which we are doing." It is necessary "to react, but to react rather calmly," as the Americans themselves do, Zakharova added.
Earlier, Deputy Foreign Minister Sergei Ryabkov said that "the United States is taking steps that are aimed at interfering in our internal affairs, at heightening tensions in relations on the eve of the presidential elections in Russia."